Ryan Fitzpatrick says he's willing to mentor Jake Locker in Tennessee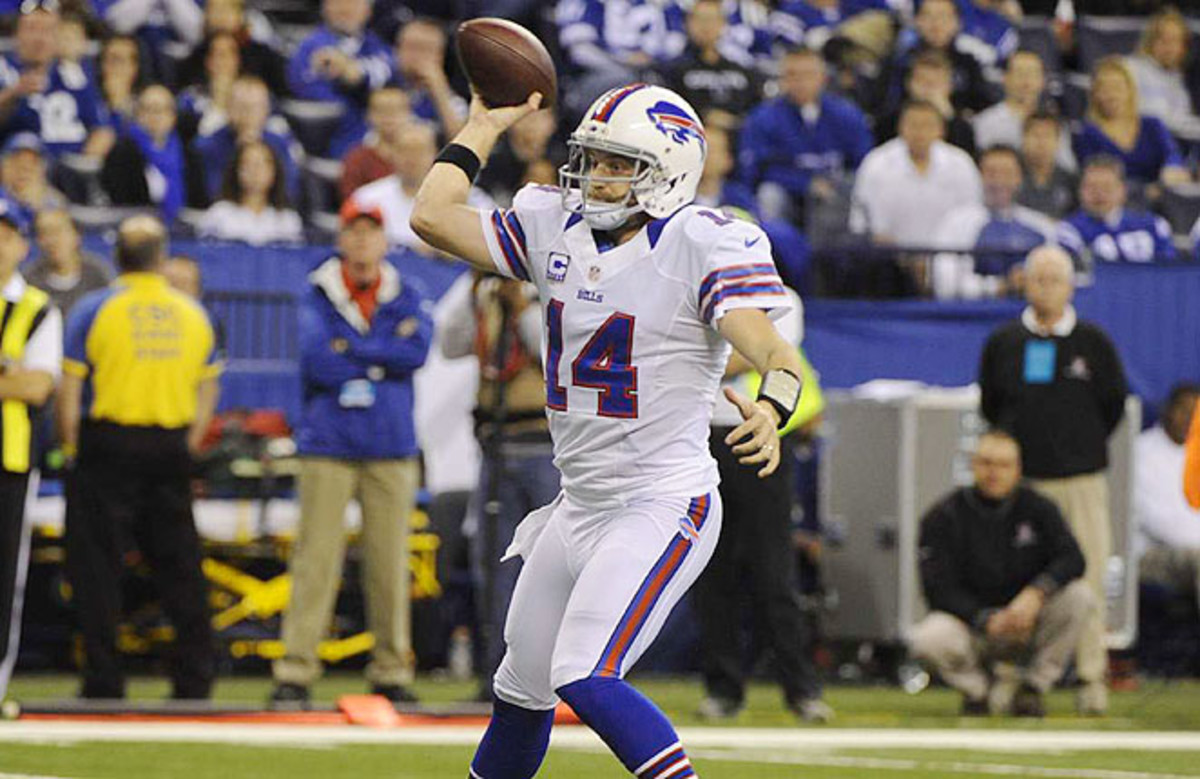 Ryan Fitzpatrick saw the writing on the wall in Buffalo and is embracing his new role with the Titans.
The quarterback said Monday he knew it was likely that his days as the Bills' starter was over when head coach Chan Gailey was fired after last season.
So when Buffalo released him at the start of free agency, Fitzpatrick took advantage of the NFL owners meetings near his Phoenix-area home last week to meet with prospective suitors.
Fitzpatrick met with Titans coach Mike Munchak and general manager Ruston Webster who needed a backup quarterback after being unable to renegotiate Matt Hasselbeck's contract.
"It was a nice coincidence for me to be able to go out there to the hotel in Phoenix and meet with a few teams," Fitzpatrick said. "I didn't have to get on an airplane. That was nice to be able to sit down with a few teams and to feel wanted and they respect the work that you do in the last few years. For me, it's a new start."
Fitzpatrick had 80 touchdowns and 64 interceptions in 55 games with the Bills. He also met with the Cincinnati Bengals in Phoenix. He had played for the Bengals in 2007-08 but decided on the Titans sight unseen for the chance as Jake Locker's backup.
"I wanted to find a nice role for me to come in and more than likely help a young guy," Fitzpatrick said. "I thought that would be something that was important to look for and for me a great opportunity to come in. For me, (it's) a great opportunity to come in and help Jake. I don't know Jake at all, but I want to be there for him and be ready to play if anything happens.
Fitzpatrick threw for 3,800 yards with 24 touchdowns and 16 interceptions last year and had been the Bills' primary starter since 2010.
He said going back to being a backup will be a challenge after four years as a starter in Buffalo. He has a family with four children and had roots in Buffalo along with a six-year, $59 million deal he signed in October 2011.
"I thought we had made some progress, not necessarily in the record, but you want to build a place and finish what you started, and we weren't able to do that," Fitzpatrick. "But that's what happens in this league. You move on and you find another opportunity and another great spot, and that's what I'm looking for here."