Dwight Freeney reflects on old team after Peyton's Indy homecoming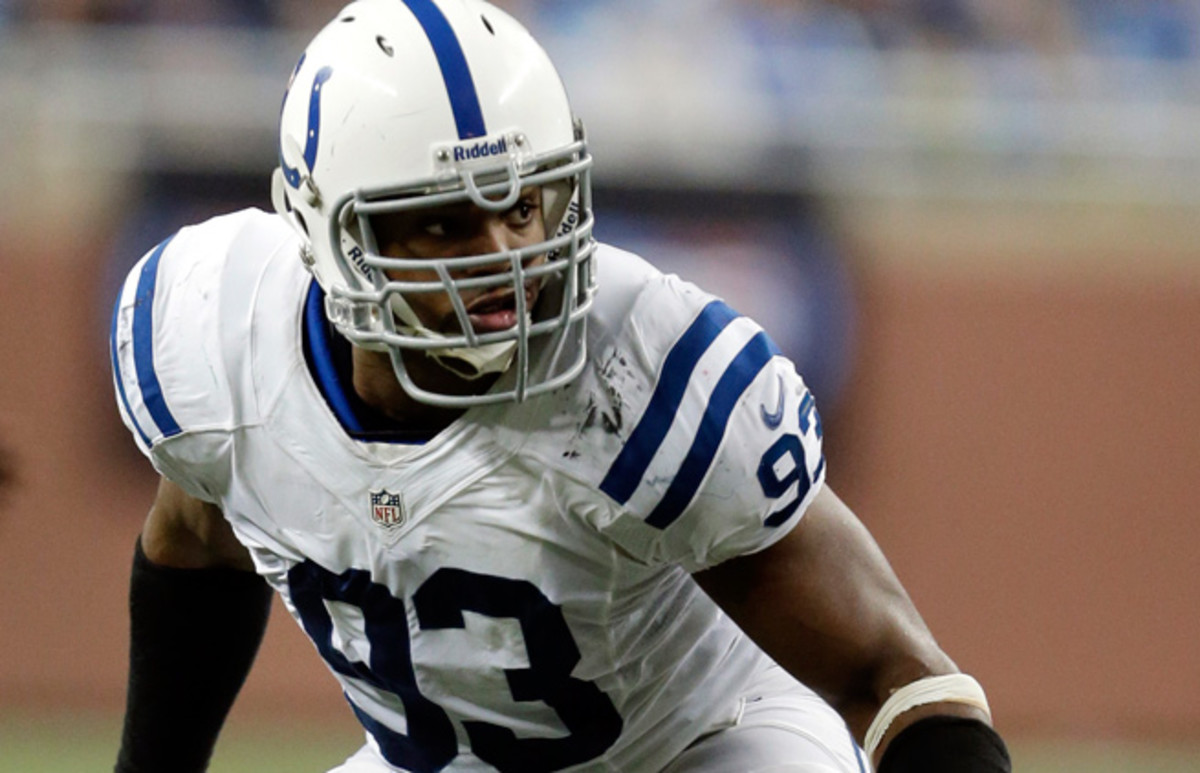 "Oh, God!" he said Monday by phone. "You could see after he hit him how emotional he was, how excited he was. You don't get hits like that too often, and seeing him like that, he was fired up. That was his first real opportunity to hit Peyton. It's something when you want to hit a guy so much and you can't in practice. When he got that first opportunity, that was a great experience. I felt it."
As to speculation about whether he plans to retire—he has a year remaining on his contract and currently ranks 21st all-time with 108 sacks—Freeney said: "I have no thoughts of calling it quits. To be honest with you, I'm taking this thing day by day. It really is day by day. I have to see how rehab goes. But in my mind, I feel like I want to be back next year. I have to think that way. By March or April when I'm running around again, decisions have to be made. But I'm sure I'll be back. I still have a hunger in me and goals I want to achieve."