At 4-4, Cowboys continuing reign of mediocrity never before seen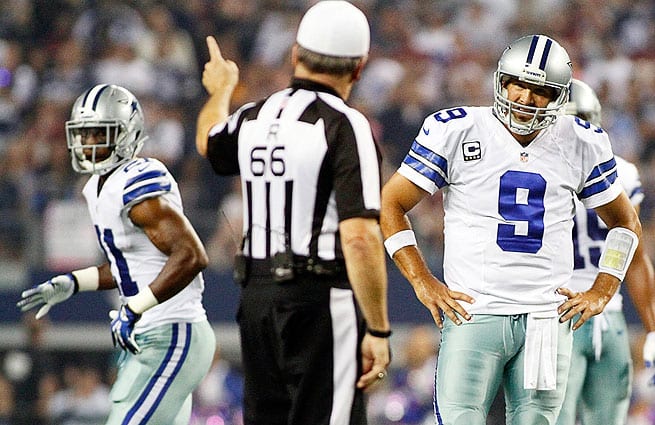 Sunday's late-game meltdown in Motown drops Jason Garrett's record to a clean 20-20 since him being named the Cowboys' full-time head coach in January 2011, and he's 25-23 overall, including his eight-game interim stint in relief of the fired Wade Phillips in '10. That roughly fits the pattern in Dallas, where Chan Gailey went 18-16, including a pair of playoff losses in his two seasons on the job in 1998-99, and Bill Parcells managed just a 34-32 mark, including two postseason losses in leading Jerry Jones' team from 2003-06.
That win, of course, stands as the only Dallas postseason win in the past 16 seasons, with the Cowboys going 1-6 in the playoffs from 1997 on. Little wonder a .500 record sounds so good in Dallas. By that modest standard, average isn't half bad.