49ers' unique quest; more storylines to watch in NFL divisional round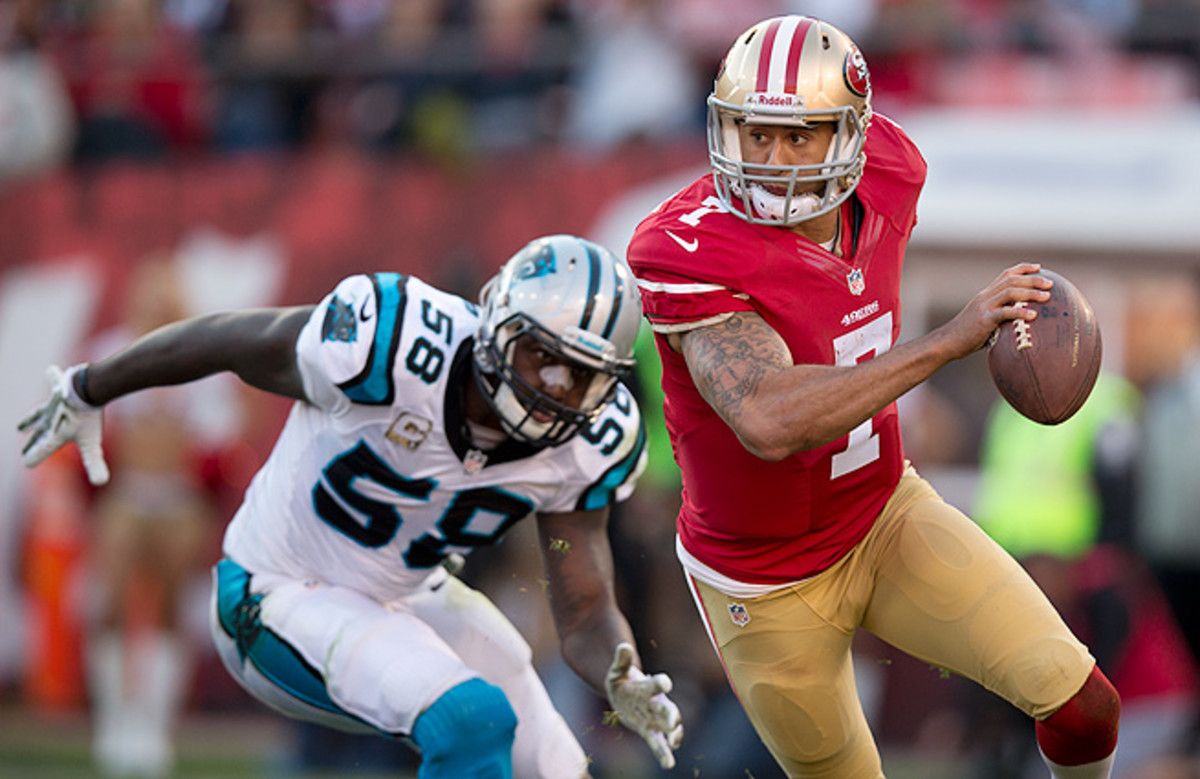 And the same goes on the coaching front. There's some heavy hardware with Bill Belichick, John Fox, Pete Carroll and Sean Payton on one side of the spectrum -- with a combined 46 NFL seasons, seven Super Bowl trips, four rings and two NCAA national championships on their resumes as head coaches. And some coaches who are just starting to build their playoff legacies in the NFL. San Francisco's Jim Harbaugh leads the way in that pack, with three playoff trips and last year's Super Bowl run, and Indy's Chuck Pagano is 2-for-2 in playoff seasons in his brief Colts tenure. Carolina's third-year coach Ron Rivera, and San Diego's rookie coach Mike McCoy are first-timers in the postseason, at least as head coaches. All but Rivera, whose Panthers had a first-round bye, own at least one career playoff win.
The Saints are a dangerous team for the Seahawks, because Seattle has already beaten them twice in emotional, high-stakes games in which Pete Carroll's club probably couldn't have played much better. That might mean there's nowhere to go but down against New Orleans, and over-confidence could unwittingly sneak into Seattle's mindset. Especially with the Saints playing and narrowly winning a tough-minded game at Philadelphia last Saturday night, in the less-than-friendly atmosphere of Lincoln Financial Field.