TV broadcast guide to Super Bowl XLVIII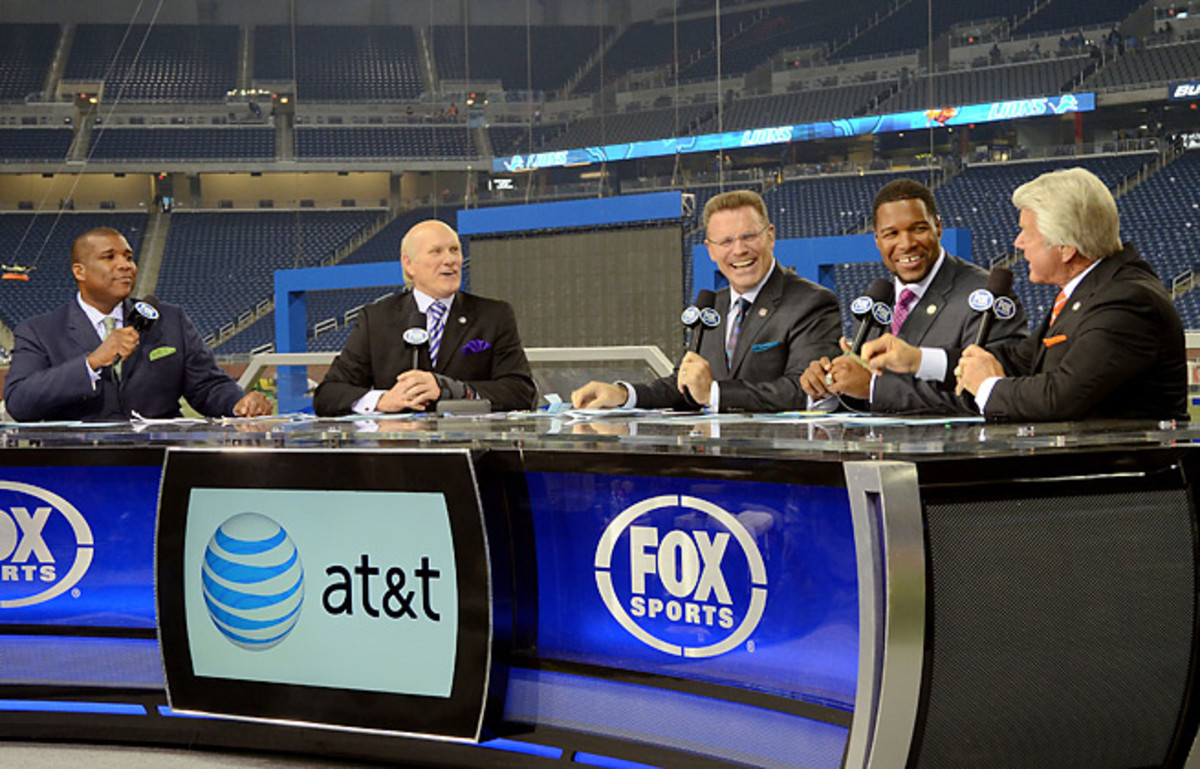 Shanks said Fox would love to interview Seahawks cornerback Richard Sherman again immediately after the game if he agreed and the situation called for him to be interviewed. "He was kind enough to let us into his world at the moment and that was a courageous thing to do," Shanks said. "It is rare that you get to see that raw emotion. I think It was refreshing even though it lit off a bit of firestorm in social media ... I do agree that [Fox producer] Richie [Zyontz] made the right decision at the right time [to cut the interview short] and I think Erin is not getting enough credit for her follow-up question. The simplest follow-up question [was], 'Who was talking about you?' To have the wherewithal to ask that simple question, I think Erin is not getting enough credit."
Here's a handle press release from Nielsen that answers all.