Broncos poised to be remembered more for loss than record season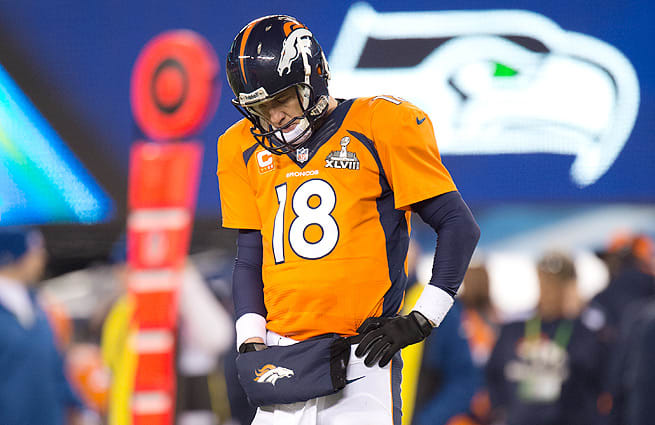 He had to say it, though. Something is better than silence, better than the utter absence of noise in the Broncos locker room just moments before. It was the deadest of silences, the only sound being the click, click, clack of a team lackey adjusting a pair of crutches, presumably for the team to limp home on. Manning, just two weeks after his locker room in Denver had turned into a veritable family reunion, was alone. His father and brother Cooper had waited outside, but there was no place for them, no crowd to entertain outside Manning's locker. He couldn't have zipped his suitcase and escaped fast enough.
The most expensive funeral in sports was over, and Peyton Manning was heading home, and maybe next year we'll talk again about legacy, or maybe it's crumpled there on the concrete alongside the ketchup.