Experts outline 12 rules for creating a respectable NFL mock draft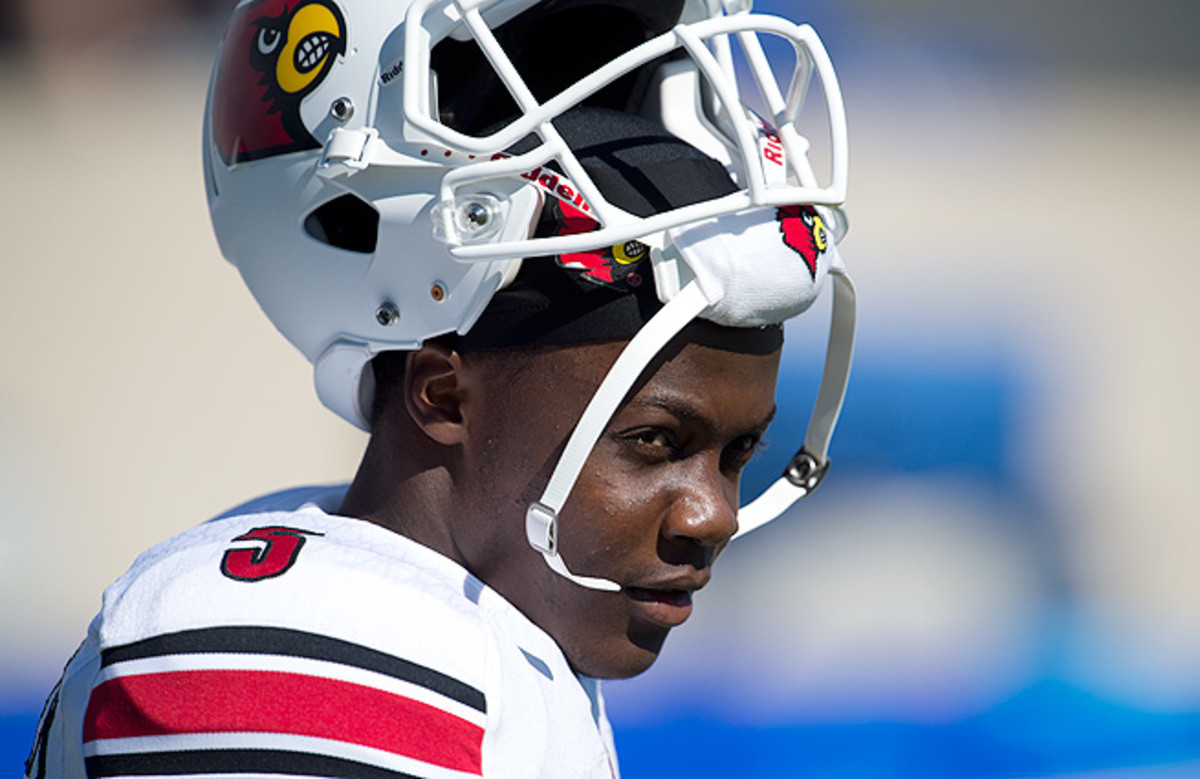 Gosselin stopped doing mock drafts when he transitioned from reporter to columnist, and doesn't necessarily miss them. "Like everything associated with the draft, they've just exploded," Gosselin said. "There's so much noise out there, it's hard to make sense of it all. In 2011, my last mock, I had five quarterbacks in the first round. Everyone told me I was crazy. Turns out, four QBs went (Gosselin predicted the Vikings would select Andy Dalton at No. 12 -- Dalton went in the second round). What they didn't realize is that I had pretty good intel from around the league."
8. Spread The Word
Walter Cherepinsky's big breakthrough was not a dead-on mock draft or a brilliant evaluation. In 2007, Cherepinsky researched how to make his site, WalterFootball.com, more prominent in Google searches. This was before search engine optimization was a standard practice in online publishing, and through hard work Cherepinsky got his site to the top of the ranks. "When I first started in 1999, I had about 30 people on the site every month, and I'm pretty sure one of those was my Mom," said Cherepinsky. "Ever since 2007, if you Google NFL mock draft, we are usually one the top three or four results."
Cherepinsky, a Philadelphia native, started WalterFootball.com as a project in a high school computer class. Last April his site had over 40 million page views. He's gotten enough advertising to quit his job as a loan officer and now dedicates all his time to the site. While he covers all aspects of the draft, Cherepinsky says mock drafts ... both for this year and next ... are the lifeblood. "We post evaluations and position rankings .... they don't move the needle compared to mock drafts. That's what people want to read."
Cherepinsky also has a comprehensive database of mocks from around the internet and runs a year-ahead mock draft long before most outlets -- he currently predicts the Jets will take Marcus Mariota at No. 1 and Jameis Winston will go to the Jaguars at No. 2.
9. You Don't Have To Quit Your Day Job
Rob Rang has been covering the draft professionally since 2001. He's currently a senior writer for Pro Sports Exchange and his mock drafts are regularly featured on CBSSports.com. He watches tape, goes to the Senior Bowl, combine and pro days and admits he doesn't have a social life. The only thing that gets in between him and covering the draft? Teaching English and history at Mount Tahoma High (Wash.).
"I have two passions -- the NFL draft and teaching," Rang said.
Rang developed his passion for the draft growing up as a Seahawks fan, and thus always looked ahead to a brighter future during the franchise's down years.
"I've always felt I could scout college players and fit them to schemes as well as any knowledgeable fan," Rang said. "So I started to get my opinions out there and things just took off."
Rang believes his experience working with high school students helps him interview players at the Senior Bowl and combine. "I can get a read on a kid quicker than most people," said Rang. But he has no interest in taking what he's learned to the NFL.
"I've been approached by teams about interning in the scouting department," said Rang. "I know how many hours those guys work. I want to do other things and have a life for at least part of the year."
10. Develop Thick Skin
McShay started appearing on ESPN in 2007, but it wasn't until the 2010 draft that he understood the impact he could have. At the Senior Bowl, McShay made a comment on ESPN News about Tim Tebow. "I said Tebow wouldn't make it as an NFL quarterback," said McShay. "The backlash was stunning. I got mail to my house. People were killing me on talk radio. And it didn't stop."
For draft analysts who are active in social media, the debate never ends. "Some people love everything you write, not matter what it is," said Bleacher Report senior draft writer Matt Miller. "But then there are others who will disagree with everything you say. You have to be careful not to bite every time or you could get in big trouble."
"I'll never read the comments on NFL.com," said Jeremiah. "You can't avoid it on Twitter. Sometimes a GM I have a good relationship with tells me his team likes Player A and not Player B, and then fans will crucify me for not putting a certain player on a team. I want to tell them the GM hates that guy."
Farrar says that almost 90 percent of the reaction he gets to mock drafts is negative. "It's a lot more impassioned with mocks," he said. "For one thing, you're telling fans of a team what inefficiencies they have. That strikes the first match. Then you're offending college fans, too. It's a perfect storm of upsetting fans."
Mayock has the perfect solution: "That's one of the reasons I like putting out only one mock the night before the draft. That way no one has time to tell me I'm wrong."
11. Be Responsible
A record 98 underclassmen declared themselves eligible for the draft this year. Miller thinks the proliferation of mock drafts is one of the reasons.
"College players Google themselves," Miller said, "and if they look hard enough they're going to find something good."
Eligible players who ask will get feedback from the NFL College Advisory Committee by Jan. 15, at the latest. But the committee is notoriously conservative, so players may not believe it if they get a fifth-round grade.
"These kids have probably been told they have 4.4 speed their whole life," said Lande. "Then they get to the combine and run a disappointing time. Teams dig into the tape. And then they're falling. ... I try not to include underclassmen in the first round unless I'm reasonably sure they're going to make it."
12. Have Fun
Long before he landed an NFL job or became the Eagles GM, Howie Roseman was an amateur mock drafter. "Since I was a kid, I would do mock drafts all the time," said Roseman. "I'd buy every magazine and sit there during the entire draft with all my paperwork around me. I loved it. I still do ... I just don't have time to read all of it any more."
Behind every mock draft -- whether it's on the Internet, TV, a magazine or scribbled on a notebook -- there is a passion for football.
The lucky few who can earn some income usually know how lucky they are. "I get to watch football .... all day and all night," said McShay. "How cool is that?"
For better or worse, the Internet and social media opened up the game to everyone. Sites offer public mock draft contests and social media provides a limitless platform for opinions. If you don't think the mock drafters know what they're talking about, every fan has the ability to show they know better. So go ahead and prove it. You're on the clock, America, go ahead and make your picks.