Seahawks' Doug Baldwin apologizes for Super Bowl TD celebration
Seahawks wide receiver Doug Baldwin apologized for his Super Bowl touchdown celebration that led to a penalty and a fine, and said the gesture was aimed at New England Patriots cornerback Darrelle Revis
Seattle Seahawks wide receiver Doug Baldwin apologized for his Super Bowl touchdown celebration that led to a penalty and a fine, and said the gesture was aimed at New England Patriots cornerback Darrelle Revis.
Seattle quarterback Russell Wilson threw a 3-yard touchdown pass to Baldwin with 4:54 left in the third quarter of Super Bowl XLIX, giving the Seahawks a 24-14 lead. It was Seattle's final score of the game, as New England then rallied for a 28-24 win.
After the touchdown, Baldwin used the ball as a prop and simulated sitting on a toilet. He was flagged 15 yards for unsportsmanlike conduct and later fined $11,025 by the NFL.
SI's Best Photos from Super Bowl XLIX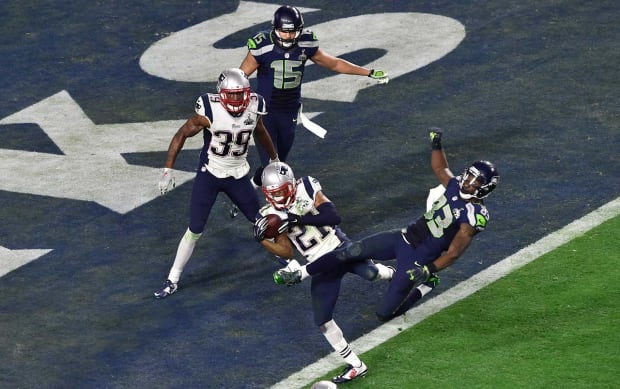 "I do regret the fact that it cost my team 15 yards, and to the fans, ultimately I apologize to anybody I offended in any way," Baldwin said on ESPN Radio. "It wasn't about that. I just think it was a competitive situation. So to all the 12s, all the fans, that's not what it's about. So I apologize to anyone if I offended you."
• KING: How the NFL combine became a national spectacle
Baldwin said the gesture was aimed at Revis because he felt a lot of frustration throughout the game as he tried to get the best of one of the league's best cornerbacks.
"In that moment, it was just a reaction," he said. "So obviously if I could go back, I would take it back. Obviously there was competitive stuff going on in that game, and in that moment, I just let out what I felt personally."
Baldwin's touchdown catch was his only reception of the game.
- Scooby Axson