Dale Earnhardt, Jr. looking to end 143-race drought at Michigan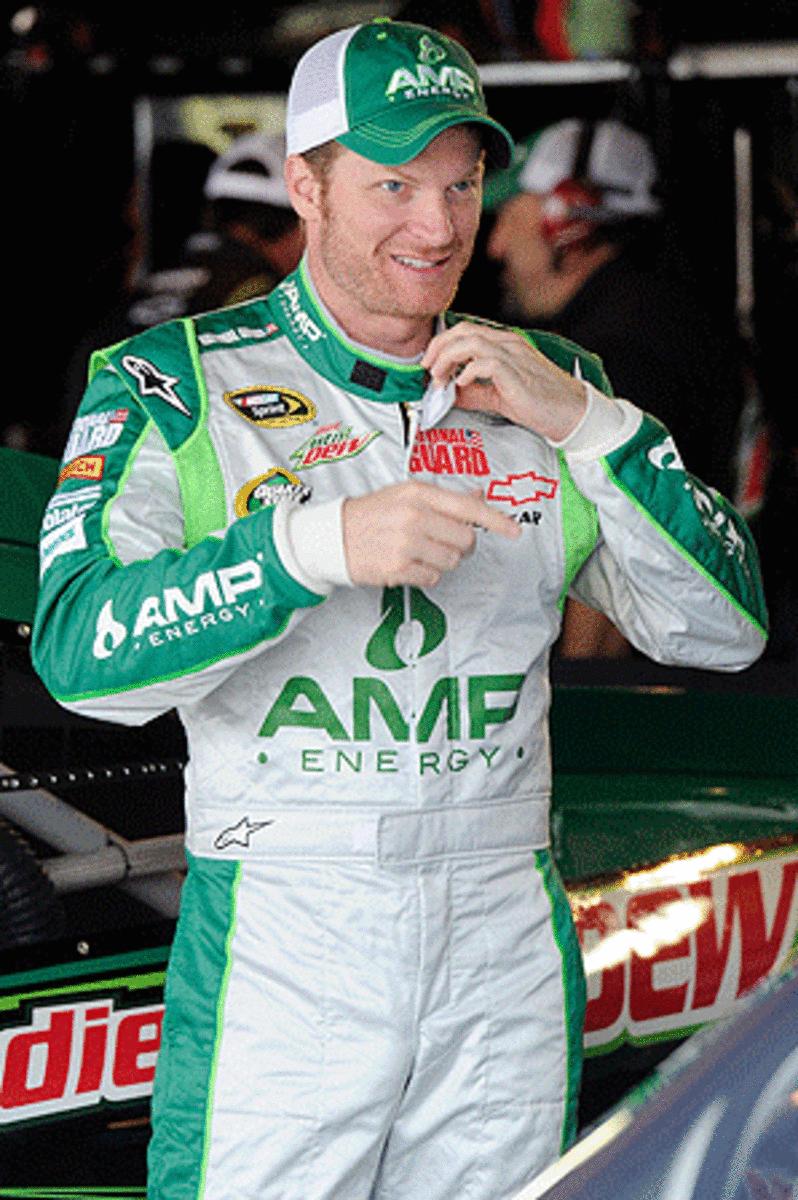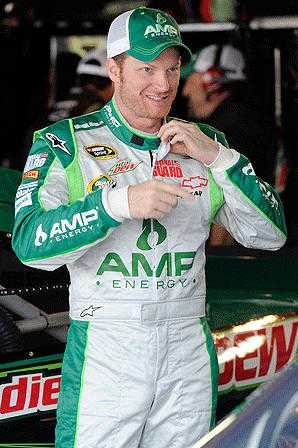 It has stretched on for four years now, lasting 143 races, spanning two presidencies. It is brought to the attention of NASCAR's most popular driver on a weekly basis, by fans and media alike, and when it is he always bravely smiles and says, Yes, maybe this will be the race that it finally ends. It, of course, is Dale Earnhardt, Jr.'s winless streak.
This weekend at Michigan International marks the four-year anniversary of his last trip to Victory Lane. Back on June 15, 2008, Earnhardt beat Kasey Kahne -- then of Gillett Evernham Motorsports, now his teammate at Hendrick Motorsports -- in a race that devolved into fuel mileage. Many drivers will roll their eyes when they talk about winning on fuel mileage, as if there is some sort of dishonor to it, but nonetheless this is the highlight of Earnhardt's last four seasons on the Sprint Cup circuit.
But let's be clear: 2012 is shaping up to perhaps be Earnhardt's best season of his 13-year Cup career. He certainly won't win six races like he did in 2004 (when he finished fifth in the final standings), but he could very well capture his first championship. Through 14 events this season, Earnhardt has been the most consistent driver in NASCAR. He has a series best 11 top-10 finishes and is currently second in the standings, trailing Matt Kenseth by 10 points. His average finish of 7.9 -- should he maintain his current pace -- would be a career high.
Yet Earnhardt and his crew chief Steve Letarte don't seem overly concerned about snapping the streak. Last Sunday at Pocono (Pa.) Raceway Earnhardt led 36 laps and arguably had the best car on the track. But Letarte chose to call his driver, who was running third at the time, onto pit road for fuel with 22 laps to go, which effectively ended any shot he had at winning. It was a conservative decision, but Earnhardt safely finished eighth and wasn't bothered by his crew chief's directive.
"It was the right call for us at this time," Earnhardt said. "I'm just really not trying to be too upset about it because we did a lot of good things today and we've got a lot to look forward to."
Yes, it certainly appears they do. But on Sunday in Michigan don't be surprised if Letarte chooses a different strategy late in the race and tries to gamble on fuel mileage. It worked once for Earnhardt at MIS; if it works again, four years worth of questions will finally be silenced.
Here are four other drivers to watch on Sunday in the Irish Hills of Michigan:
1. Denny Hamlin
Hamlin has won the last two spring races at Michigan. But the two-mile flat track recently underwent a repave, which means the cars will have more grip as they charge through the corners and thus crew chiefs will have to alter the setups they've used at MIS in years past.
But Hamlin should be formidable on Sunday. He's an impressive roll right now. Over the last seven races, he has more top five finishes (five) than any other driver in the Cup series. Hamlin appears to have recaptured his 2010 form, when he narrowly lost the championship to Jimmie Johnson after holding the points lead heading into the season finale at Homestead. Look for Hamlin to be in contention late on Sunday.
2. Carl Edwards
Edwards, put simply, is in desperate need for a strong run at Michigan. A year after finishing second in the final standings to Tony Stewart, he's now 11th and, if the Chase started today, Edwards' No. 99 Ford wouldn't make the playoffs.
Michigan is one of Edwards' best tracks. In the past 14 races at MIS he leads all active drivers in average finish (8.1) and his team, Roush-Fenway Racing, always seems to have a contending car here. Owner Jack Roush considers Michigan his home track (he lives in nearby Livonia, Mich.) and plenty of heavies from Ford will be in attendance on Sunday. So in other words, this is a big weekend for Edwards.
3. Kyle Busch
Over the last two weeks no driver has had worse luck than Busch. After blowing an engine at Dover on June 2nd and finishing 29th, Busch had one of the fastest cars at Pocono during practice sessions last weekend. But then Busch had engine problems during the race and came in 30th. The back-to-back mechanical woes have caused Busch to drop from eighth to 12th in the standings.
"We're putting ourselves in one hell of a hole," Busch said.
Yet Busch should be fast on Sunday. He finished third in this race last year and then won at Michigan last August. As long as he can avoid another engine problem, he should be good for a top-five run.
4. Kasey Kahne
After ripping off seven straight top-10 finishes, Kahne was involved in a wreck at Pocono last Sunday and finished 29th. For one afternoon Kahne's early season bad luck -- which included engine failures and crashes -- returned to the No. 5 team.
But I like Kahne to win on Sunday. Why? Because no matter the team he's been on in the past he's been fast at Michigan. He won here with Evernham Motorsports (in 2006), finished second with Gillett Evernham (in 2008), came in second with Richard Petty Motorsports (in 2010), and was seventh with Red Bull (in 2011).
Now Kahne comes to Michigan with Hendrick Motorsports -- winners of five of the last six Cup titles -- and he'll no doubt have the best equipment of his career at MIS on Sunday. Kahne already has one victory this season; it says here he'll notch number two on Sunday.