Former U.S. captain Claudio Reyna to direct New York City FC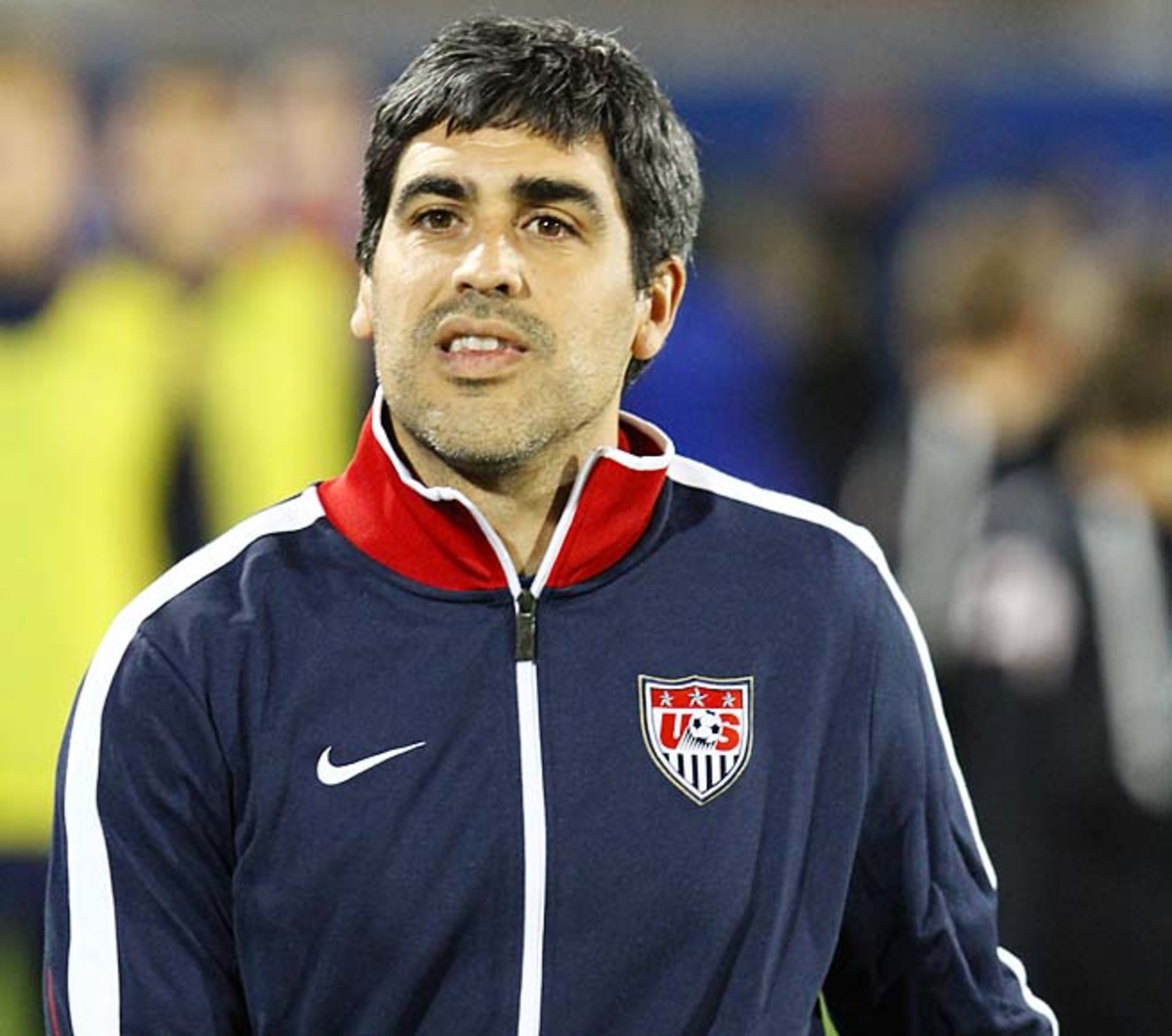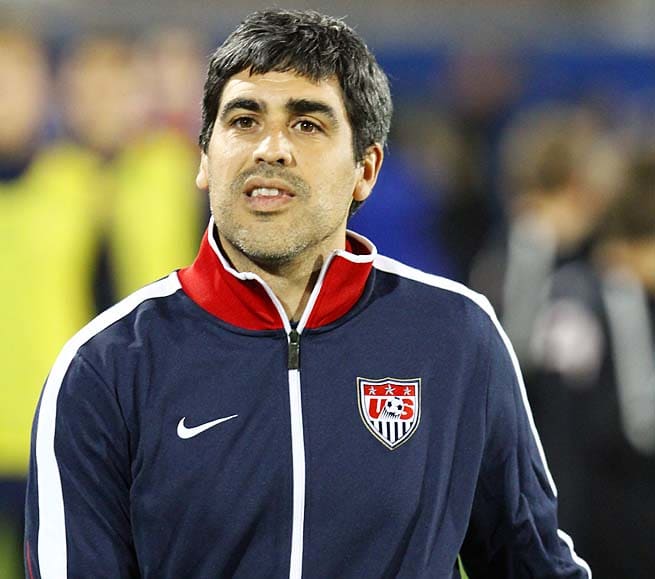 A day after New York City FC was born, Claudio Reyna became the team's first employee.
The former U.S. national team captain was hired Wednesday as NYCFC's director of football and tasked with the job of putting together an on-field staff and roster for Major League Soccer's 2015 season.
"Successful teams seem to have a consistent hunger within the team,'' Reyna said.
Known as Captain America when he led the U.S. at the 2002 and 2006 World Cups, Reyna also played for Manchester City from 2003-06. He had been youth technical director of the U.S. Soccer Federation the past three years.
Reyna said NYCFC intends to use all three available spots for high-priced designated players, whose salaries only count partially against the salary cap. The 39-year-old Reyna grew up in New Jersey and lives in suburban New York, so he knows the importance of creating a buzz in a market that already has nine major professional teams. And there's a chance New York could wind up serving in part as a farm team for the Premier League parent.
"I think it's very important that the player who comes over is committed from Day 1,'' he said. "I'm sure a lot of people will be reaching out, expressing interest, being that it's in New York City and who we're connected with. And at the same time. I will look into the vast talent that's at Manchester City.''
Reyna played for the U.S. 111 times and was at four World Cups. He played for Manchester City just before high-spending owners transformed the club into a power.
"He led from the front,'' City goalkeeper Joe Hart said.
Reyna ended his career in 2007-08 with the perennially unsuccessful New York Red Bulls, so he knows what the league is like. He accepts patience is necessary in MLS, that coaches be "given the time to figure things out.''
His title mirrors that of Txiki Begiristain, the director of football at Manchester City, which is partnering with the New York Yankees to launch the MLS team.
The influence of the owners was evident at a news conference attended by Yankees Managing General Partner Hal Steinbrenner, Manchester City Chief Executive Officer Ferran Soriano, and New York City Mayor Michael Bloomberg. The new team's name was printed in sky blue - City's color. A mike flag from the Yankees' YES Network was used.
"The Yankees are a great brand,'' Steinbrenner said. "And Man City is one of the greatest brands in the world. I think we know how to brand. I think we've been pretty successful with it.''
The news conference was held at Public School 72 in East Harlem, where Manchester City funded a small artificial turf field on the roof. City, owned by a company of Abu Dhabi's Sheik Mansour bin Zayed bin Sultan Al Nahyan, is controlling owner of NYCFC. The Yankees are a minority partner.
"I don't know much about baseball. I know who the Yankees are,'' Hart said.
Yankees President Randy Levine will lead the process of deciding where the team wants to construct a stadium. While MLS negotiated with the Bloomberg administration about building in Flushing Meadows Corona Park, NYCFC seems intent on widening the search.
"In all of these stadium deals, there are people with legitimate concerns, and those concerns need to be addressed. There are a lot of people who have no legitimate concerns. They like to parachute in and out because it's a nice way to get a little press,'' Levine said. "Whatever stadium is built, wherever it's built, we'll go through the process. We understand it. We know how to do it. We know how to deal with the community, elected officials. And we also know how to deal with the doom-and-gloomers and the people who don't tell truth.''
Manchester City has just three league titles, a fraction of the 20 won by rival Manchester United. With 27 World Series titles, the Yankees always expect to win.
"We will bring all the help that they need in the New York area,'' Co-Chairman Hank Steinbrenner said in Tampa, Fla. "I have no doubt with their people, their soccer people, and with our people we can build a winner.''