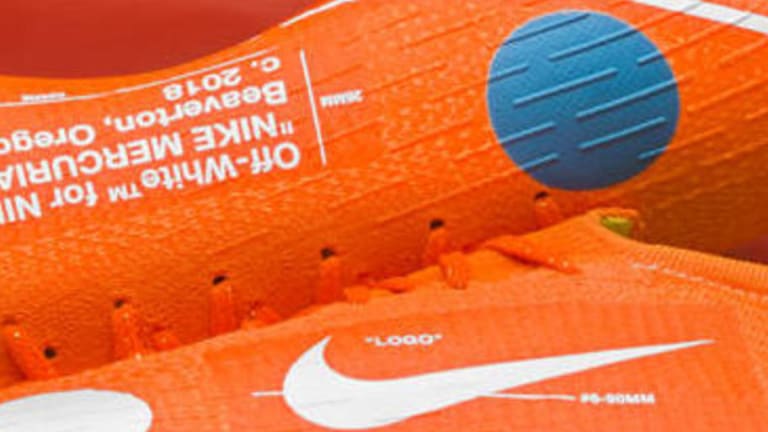 Nike Launch Vibrant New 'Mercurial Vapor 360 x Virgil Abloh' for Teen Star Kylian Mbappe
Nike have officially launched the vibrant new Mercurial Vapor 360 designed by Virgil Abloh that will be worn by teenage sensation Kylian Mbappé for Paris Saint-Germain against former club Monaco on 31st March.
The coloured dots on the unmissable orange boots represent optimal strike zones, creating a striking visual. Abloh's unique 'Off White' branding will also feature on the instep.
Earlier this month, Nike launched new cheetah-inspired Mercurial Superfly designed by Kim Jones for Portugal superstar Cristiano Ronaldo.
"For this Mercurial, I was interested in bridging the gap between foot and eye coordination. All the dots on the boot represent an optimal place to strike the ball," Abloh said.
"In my approach, I thought about what it would be like if I saw someone wearing the boot.
"Design is a powerful tool, as it communicates energy and a message, and it offers a unique capacity to make someone do a double take on-pitch - I feel like it would be intimidating to see this boot."
Nike Mercurial Vapor 360 x Virgil Abloh, to be worn by Kylian Mbappé on pitch 31st March, drops in limited numbers on nike.com that same day.