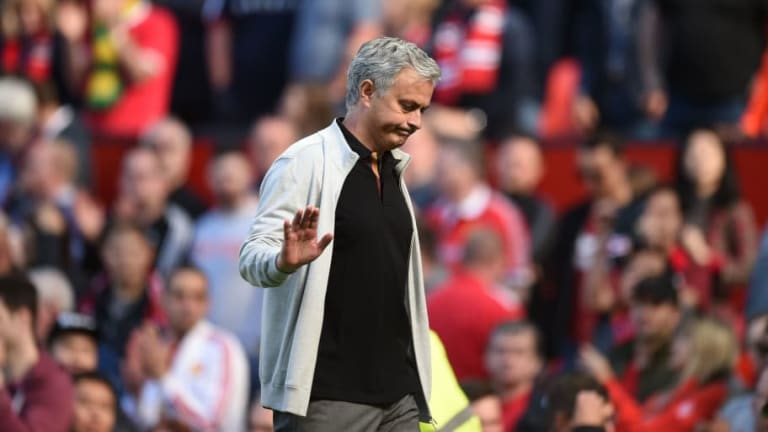 Jose Mourinho Claims Man Utd Are 'the Best They've Been for 5 Years' Following Watford Victory
Manchester United were victorious over Watford on the final day of the Premier League season, after Marcus Rashford scored the game's only goal, whilst Michael Carrick waved goodbye to the Old Trafford faithful in his final appearance for the club.
The game was lacklustre throughout, but Jose Mourinho has claimed his side are the best they have been since Sir Alex Ferguson's retirement, now that they have secured second place in the league for the 2017/18 season.
Mourinho told MUTV: "It depends the way you want to analyse it. If you want to be positive and respect the effort of everyone and the clear numbers and pragmatic numbers of the improvement.
"You say all positive things – the best position for five years, a huge amount of points that would normally give a fight for the title until the last few weeks, lots of clean sheets, Golden Glove, more goals than last season and the second best team in the country.
"Also, in the second major competition in the country, we are one of the two best teams; we are playing the final [against Chelsea in the FA Cup] so if you want to read it in a positive way, you can in a very objective way. But if you want to be negative, you can always be negative."
The United boss also took the time out to speak about the departing veteran Michael Carrick, who played his 464th and final game for the club.
Mourinho said: "You know, I had similar situations with other big players. I will never forget Luis Figo's last match at Inter.
'Michael is different because he's staying with us. It's the end of a player but it's the start of a coach and he stays at the club and he stays with us, so he's not so hard."
Attention now turns to the FA Cup final on May 19th, where Mourinho will come up against his former employers, as he looks to seal his fourth trophy in three years at United.