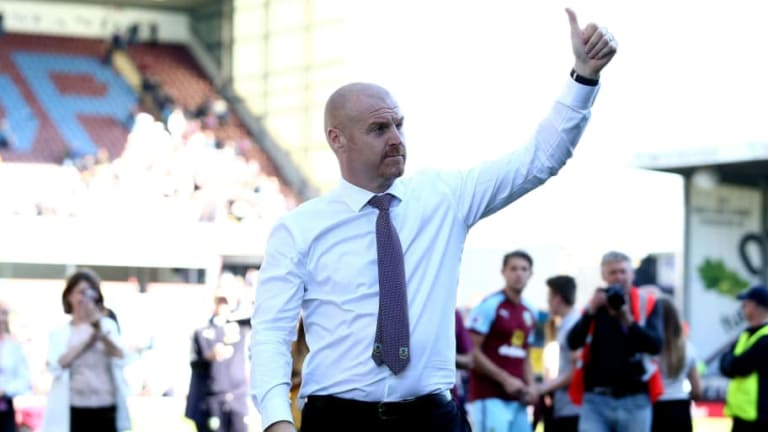 Sean Dyche reflected on an "incredible achievement" after Burnley celebrated their best top flight campaign since 1974 and will welcome European football next season.
The result, a 1-2 home loss to Bournemouth, threatened to take away from what has been a remarkable season for the Clarets.
However, moments after the final whistle, the Turf Moor crowd rose in appreciation of Dyche, his staff and his players whilst they completed a well-deserved lap of honour.
After the game Dyche spoke to Burnley FC Online and discussed his immediate disappointment at the result but looked at the bigger picture and hailed his team's achievements this season: 
"Your instinct as a manager is to be disappointed when you don't win a game and particularly in that fashion.
"We gave away two absolutely awful goals, which we don't do often, but that disappointment will fade quickly because it's been an amazing season, for me, the board, the staff and players and, of course, the fans and the town.
"It's an achievement beyond just the team because you can scramble by in the Premier League and just get enough points on the board. But you can't do that and finish seventh!
"There's been enough good stuff in there to allow us to park today quickly."
Dyche went on to discuss how his team will be back to square one next season and will be immediately judged on their performances following such a strong season.
"There aren't too many players on our team sheet who have played a lot of Premier League football, never mind European football and they have built a season and deserve massive credit for that.
"Life is such that you are patted on the back for this season, but you are very quickly being judged again and some will be pre-judging the future.
"I'm used to that and next season we will probably be written off again, as we are every year.
"People look at clubs like ourselves and wonder 'can they do it again?' and there are no big statements from me because next season will be another tough one.
"I can't see any club other than the top six thinking otherwise and our challenge next season will be to continue to move forwards. That's it in a nutshell!"