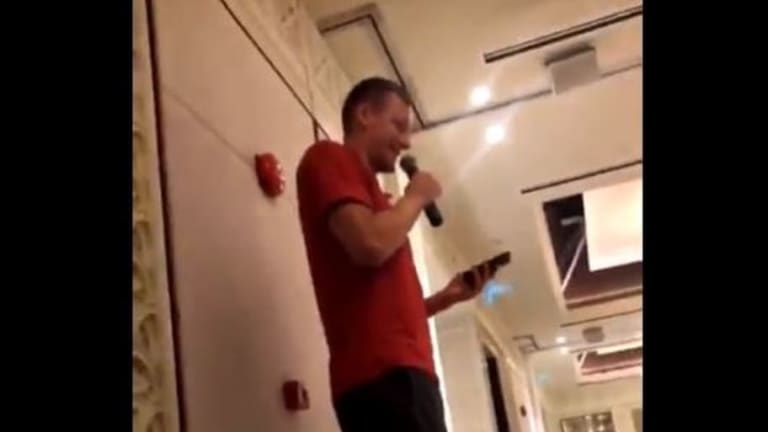 VIDEO: Bernd Leno Has Teammates in Stitches With Arsenal Initiation Song on Pre-Season Tour
The critique is tough at Arsenal - or at least, it has been since the departure of Arsene Wenger.
They'll claim mediocrity is no longer acceptable, while expectations have grown since the appointment of former Paris Saint-Germain boss Unai Emery. So yes, things are changing, but new players will still have to sing initiation songs - they'll just have to deal with a harsher crowd than usual.
German goalkeeper Bernd Leno joined the Gunners earlier this summer and perhaps thought he'd escaped an initiation rendition as a bit of time had gone by. But, with the squad now in Singapore, they can afford to have a bit of fun and slot some ballads in.
As you can see below, the German was made to belt one out. It was pretty bad, to say the least; and Pierre-Emerick Aubameyang did not hold back.
Safe to say, Arsenal will hope Leno's goalkeeping skills are a lot better than his singing.
As for the song, what it was is anyone's guess...