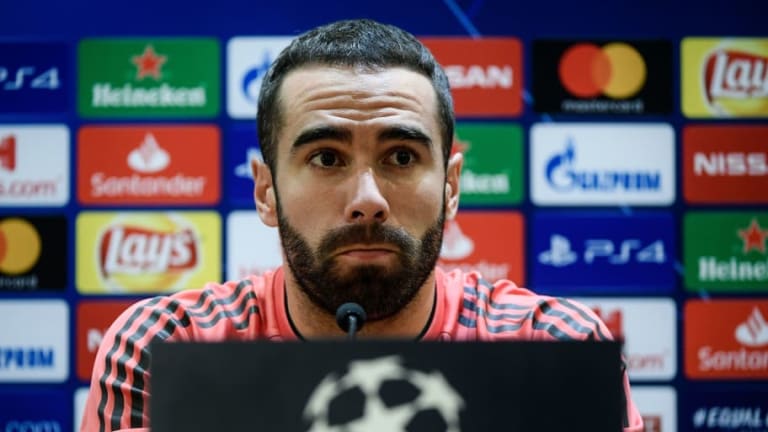 Dani Carvajal Admits Confusion at Real Madrid's 'El Shambolico' Season Ahead of Huge Roma Game
Real Madrid defender Dani Carvajal has admitted that he and his teammates aren't sure what is going wrong at the club, after they suffered a humiliating 3-0 defeat at Eibar on the weekend. 
Real face possibly the trickiest game of their Champions League group on Tuesday night, travelling to last season's beaten semi-finalists Roma, and Marca quoted the Spain international insisting that he and his teammates have to 'show balls' to cement their spot at the top of the group. 
He expanded upon Los Blancos' need for testicular prominence, saying: "We have a difficult match ahead of us, it's another battle. We want to be top of the group and it's time to demonstrate it. We need to show balls, as the coach says, but must also keep cool heads and know how to manage matches."
Real's form appeared to have been turned around with the sacking of Julen Lopetegui, with Santiago Solari winning his four games as caretaker with three clean sheets – only to be brought back down to earth with a crash in his first game after being handed the reins permanently. 
"I'd be lying if I said that we know what is going on," Carvajal admitted. "It's not easy to play for Real Madrid, as all the other teams mark the match against us on their calendar. We need to be ready every three days.
"We'll fight [for the league title] as we're a few points behind top spot and we still have a lot to say. Football nowadays is much more even and if you don't give your best then any team can beat you. Now it's time to speak less and to do a lot. It's time to take action."