Mark Dantonio Heads to Pennsylvania for Recruit #6 for 2011: TE Paul Lang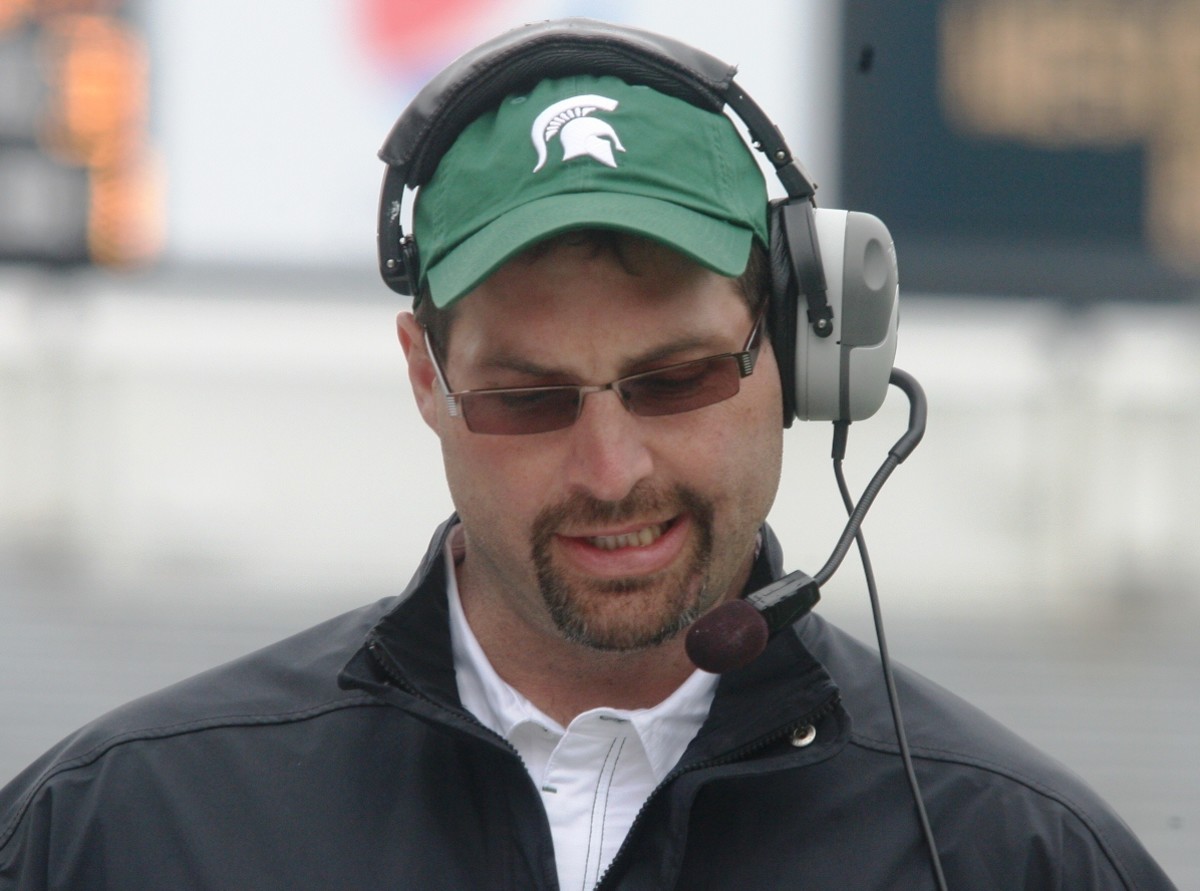 Over the weekend Spartan Nation talked with TE Paul Lang, and the impressive youngster had some great things to say as the newest member of the Spartan Nation.
 
"I knew right away that I wanted to be a Spartan. I waited until I spoke to my parents and I was so happy once the decision was official." Lang went on to add, "Coach Staten made that very clear how important the tight end position is for MSU. That really helped a lot. He is a great recruiter. I love him. I met him for the first time two or three months ago and got to know him well. It is really awesome he will be my coach and the guy that recruited me."
 
According the Lang, he stands at 6'5" and weighs 230 pounds. He elaborated on his weight and said, "I want to be 260 pounds when I hit campus next summer. I think that would he a great starting weight."
 
His impressions for Staten were extended to Coach Mannie's kingdom as well. "When you walk in that weight room it is amazing. That was incredible. I hadn't seen anything like that. It is like heaven in there. Incredible would be the word to describe it. I have never seen a weight room like it anywhere."
 
You would be mistaken, however, to see Lang as just a football player. He carries a 4.1 GPA on a 4.0 system. (Yes that is accurate. I asked him to make sure.) Although he is unsure yet about a major, this young man will attack the books with fervor and spirit.
 
He is known around Pennsylvania as a tough blocker on the line. One high school coach who will face Lang this coming year told Spartan Nation on Friday, "He loves to hit and he can block. He is a devastating blocker and really an addition to the offensive line. I think he would prefer a big block for the running back to make a long score over a touchdown reception."
 
I asked Lang if that quote was accurate and he said, "In high school it is more blocking, so I am really comfortable with that and I really love that. I think he would be right in saying that. I love to hit people."
 
For Paul, playing big time college football is part of the family. His father Mike played at Penn State. "I have dreamed about that (playing in the Big Ten) since being a kid. It is awesome to be a part of college football, especially in the Big Ten."
 
Lang's father was known among the Nittany Lions as a team first player. His son seems to have inherited that character also from his dad. "Whatever is best for the team for me to play position wise is what I want to do. I play defensive end and tight end. They want me at tight end, but I am a Spartan and I will do whatever I am asked." What a great attitude from this future player.
 
Paul Lang will be a guest tonight on Spartan Nation Radio. You can listen in from 6-9PM EST when you click the Spartan Nation Radio ICON on the top of the Spartan Nation homepage.
 
Lang is the sixth commitment for Michigan State for the 2011 class. He is the third from outside the state of Michigan. Here are the other five members of his class:
 
RB Onaje Miller Lansing, MIÂ ARTICLEÂ HIGHLIGHTSÂ INTERVIEW
LB Lawrence Thomas Detroit, MI ARTICLEÂ HIGHLIGHTS
QB Connor Cook  Hinckley,OH ARTICLE HIGHLIGHTS INTERVIEW HIGHLIGHTS 2
WR/DB Andre Sims Jr  Snellville,GA ARTICLE HIGHLIGHTS INTERVIEWINTERVIEW
LB Taiwan Jones New Baltimore, MIÂ ARTICLEÂ HIGHLIGHTS