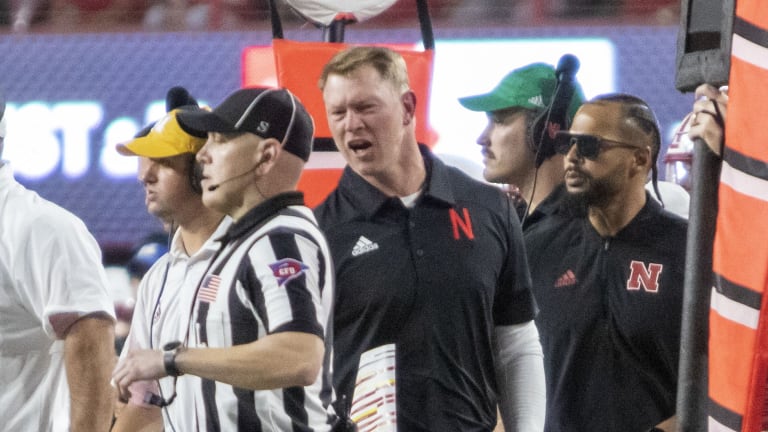 Another Disconcerting Husker Loss
Wolverines just the latest quality team to pull off narrow escape against Nebraska
Disconcerting is an adjective describing something that makes someone feel anxious, confused or embarrassed.
That seems to define the Husker 2021 football season that so far has seen Nebraska drop to 1-3 in the Big Ten and 3-4 overall. The most frustrating fact is that all four Husker losses have been by one possession. But for a handful of plays, the Huskers could be a surprising 7-0.
Saturday's 32-29 loss to the Wolverines was just the latest in a series of painful losses this scrappy Husker team has endured this fall. Losing to Michigan may prove to be the most damaging. This loss most likely eliminates any chance the Huskers have of winning the B1G West. Having a winning season and becoming bowl eligible are still achievable, but the Huskers are going to have to start winning games. (Thanks, Captain Obvious.)
And that starts this Saturday morning when the Huskers play at 3-2 Minnesota at 11:00. The Rodents' three wins have come against 2-4 Miami (Ohio), 1-4 Colorado and 3-2 Purdue. Their losses have been to 5-1 Ohio State and 2-4 Bowling Green. The Huskers are listed as three-point favorites. If Nebraska can manage to stay out of its own way, the Huskers should pick up their fourth win of the season. If that happens, they'll need just two more victories to get to a bowl.
Silly penalties have contributed to the Huskers' losses. And it happed again Saturday night at Memorial Stadium in Lincoln.
One of the flags called against the Huskers was for a seldom used "disconcerting signals" penalty. The call was against a Nebraska defensive player for supposedly making a clapping sound to cause Michigan to false start. (In football rules, a disconcerting act or signal penalty occurs when a defensive player pretends to be the quarterback, mimicking his cadence and causing confusion on the offensive side of the ball.)
Apparently, that was the ruling. Did it happen? No clue. Was it a silly call? Probably.
As I said, the loss to Michigan really stings, but those who want to blame Husker QB Adrian Martinez for the loss because of his late  fumble need to take a deep breath. Without Martinez in the lineup, the Huskers wouldn't have been in the game in the first place.
Adrian is playing the best game of his Husker career. Can he play better? Absolutely. And I think we'll see that as the season goes along. The Blackshirts played valiantly but ran out of gas late in the game.
My hope is the Huskers can keep pounding on the door. Sooner or later, its going to open even if Nebraska has to break it down.
---