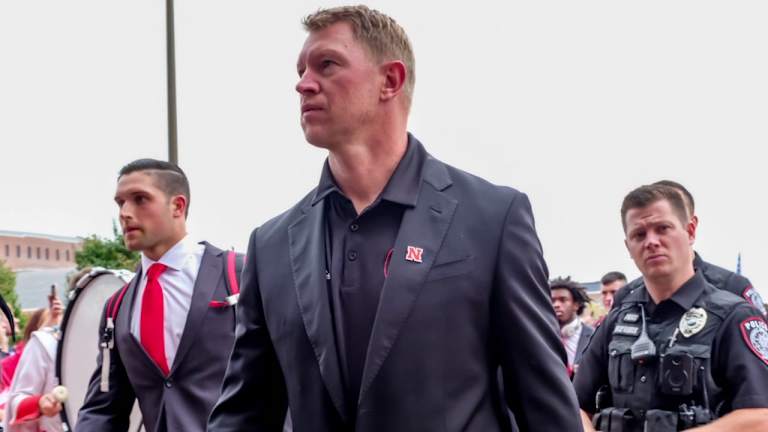 Husker Dan: Eight Down, Four to Go
How will the rest of the regular season play out?
After playing eight Saturdays in a row to begin the '21 season, the Husker football team got a much-deserved bye week last weekend.
The Huskers (as everyone knows by now) limped into the bye week with an overall record of 3-5 through two-thirds of their schedule.
With just one-third remaining, Husker faithful are hoping and praying their team has either a winning season or at least a bowl game invitation after the regular season ends November 26th.
Despite their dismal record to date, going to a bowl game and even having a winning record are both theoretically achievable.
But talk is cheap.
Nebraska is going to have to regain the intensity it showed against undefeated teams like Michigan State, Michigan and Oklahoma. Each of those games was a one-possession loss for the Huskers. And Nebraska must prove it actually knows how to win. No small task.
Four games remain
Coming up next is Saturday's home game with 4-3 Purdue. This is the same Boilermaker team that handed Iowa their rear ends on a silver platter two weeks ago in Iowa City. It's also the same team that lost at home to Wisconsin last Saturday. In Frost's tenure, NU is 1-2 vs Purdue.
After the Purdue game, 6-1 Ohio State comes to Lincoln on November 6th. Since joining the Big Ten, NU's record against the Buckeyes is 1-6.
After another bye week on November 13th, Nebraska travels to Wisconsin, where the Huskers have never won since joining the Big Ten.
To close out the regular season, the Iowa Hawkeyes come to Lincoln on November 26th hoping to make it seven consecutive wins over the Huskers.
Winning any of the next four games is going to be extremely difficult. Losing to teams like Illinois and Minnesota certainly hasn't helped Nebraska at all.
If the Huskers don't make it to a bowl game, they will have no one to blame but themselves. I believe Nebraska has the talent, facilities and the fan base to reach six wins. However, if the Huskers go winless the rest of the season, Husker A.D. Trev Alberts has some tough decisions to make.
Oh and five
In the history of Husker football that began in 1890, there has been only one Husker head football coach who was retained for a fifth year after having four losing seasons to begin his career.
Care to guess who that was?
Bill Jennings. He coached the Huskers from 1957-1961. His first four teams went 1-9, 3-7, 4-6 and 4-6. In his fifth year, things didn't get any better. His team finished 3-6-1 and he was subsequently fired.
Will Scott Frost be able to get the football program out of the nosedive it's been in? Will he get another year to turn things around? Or will he join Bill Jennings as the only other coach with more than three years of service never to have a winning season?
Scary thought.