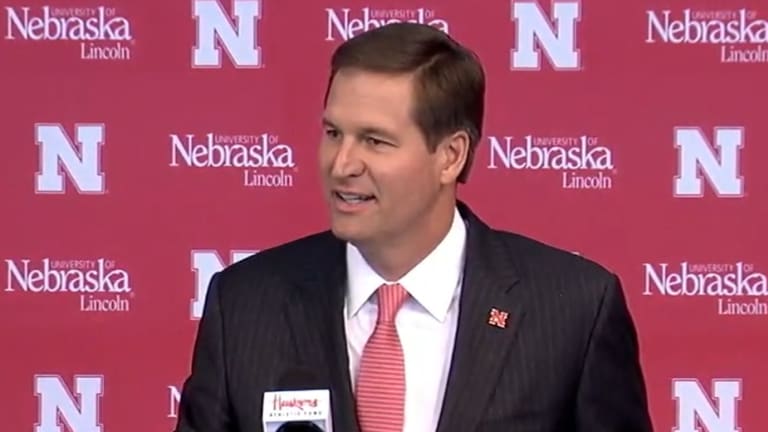 Nebraska Hires Trev Alberts as Athletic Director
The Hall of Fame linebacker brings experience to the post vacated by Bill Moos.
Trev Alberts is returning to Lincoln as Nebraska's athletic director.
The university introduced the former Husker All-America linebacker at a press conference Wednesday morning. View it below.
Alberts won the Butkus Award in 1993 as the nation's top linebacker. In 2015, entered the College Football Hall of Fame.
He was a unanimous first-team All-American in his senior season and was named the Big Eight Defensive Player of the Year and Male Athlete of the Year. Off the field, he was a first-team Academic All-American and received the NCAA Today Top Six Award -- the NCAA's highest honor -- and multiple postgraduate scholarships.
Alberts was selected with the fifth pick in the 1994 NFL draft by the Indianapolis Colts and spent three seasons with the franchise. After his playing career, Alberts was a college football analyst for ESPN and CBS Sports Network. In 2009, he was named director of athletics at University of Nebraska at Omaha, where he led the school's transition to Division I status. That included the controversial elimination of UNO's football and wrestling programs.
Nebraska's A.D. post opened up with the departure of Bill Moos at the end of June.
Check out the reactions to Wednesday's hire on the HuskerMax forums. Also, take Dave Feit's quiz to test your knowledge of the Big Ten's athletic directors
Commentary
Coverage
Press conference photos
His time as a Husker