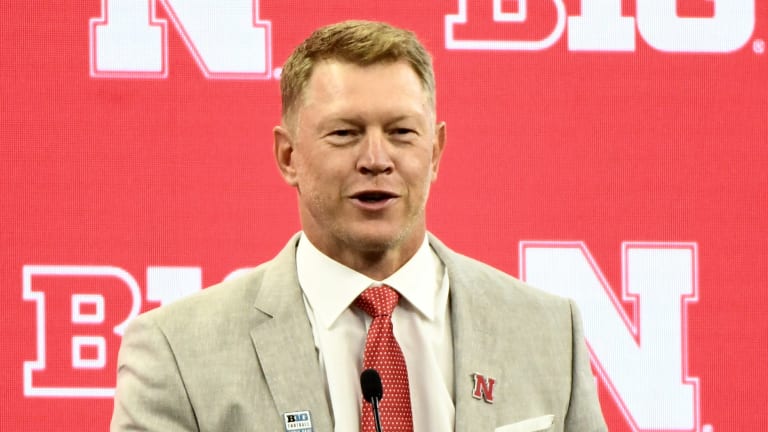 Big Ten Media Days: Frost Upbeat About '21 Huskers
The coach says it's time for the team to earn some respect.
The coach says it's time for the team to earn some respect.
"Without a doubt, this is the most excited I've been about our team and the most confident," Nebraska football coach Scott Frost said Thursday at Big Ten Media Days in Indianapolis.
Frost is entering his fourth season and has yet to post a winning record. With that in mind, he said the Huskers would need to "earn whatever respect we get. So far, we haven't done enough of that."
A Big Ten media poll this week picked Nebraska to finish fifth in the West Division, and Frost said, "We're picked where we deserve to be. ... If that puts a chip on our kids' shoulder, that's a good thing."
Frost said he's "excited" about the recent hiring of Trev Alberts as athletic director and thinks fourth-year quarterback Adrian Martinez is "the most comfortable I've seen him in who he is, the most confident in his talent."
Sitting down with reporters in the early afternoon, Frost said transfer running back Markese Stepp should be close to 100 percent by the start of fall camp but will "be on a pitch count early." Frost said true freshman tight end Thomas Fidone, who tore an ACL in spring practice, might be able to play late in the season.
Below, watch Frost's full remarks at the podium as well as the Big Ten Network's afternoon segment on the Huskers.
Nebraska was also represented in Indianapolis by tight end Austin Allen, defensive lineman Ben Stille and safety Deontai Williams. Scroll down for links to all the coverage and commentary, and follow the discussion on the HuskerMax forums here.
Commentary
Frost & Huskers
Trev Alberts
Big Ten/Kevin Warren
Opponent watch
Photo gallery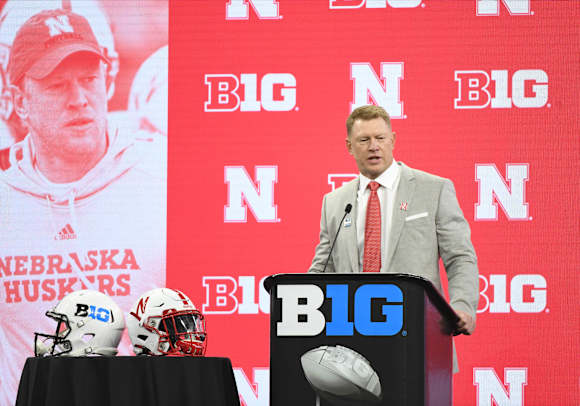 Extras
More video
Hail Varsity Radio interviews