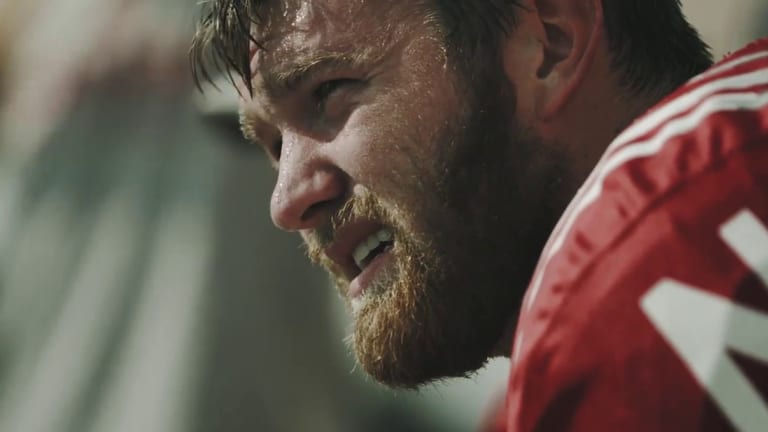 'Through Our Eyes': Austin Allen
Tight end Austin Allen discusses leadership, the wide receivers and more.
In the 2021 season's second "Through Our Eyes" installment, Nebraska tight end Austin Allen tells how an injury in high school humbled him and allowed him to become a better leader.
In the five-minute video, defensive back Marquel Dismuke, wide receiver Samori Toure and quarterback Adrian Martinez testify to Austin's ability to motivate the team both vocally and by example.
Looking at Nebraska's wide receivers, Austin says guys with little or no playing time with the Huskers are stepping in and filling roles. He describes Toure as a "very fluid" route runner and Omar Manning as a "pure athlete." 
Austin, a fifth-year junior from Aurora, says he draws motivation from the people of Nebraska: "We owe it to the state to give it our all because the state has given it all to us."
Go here to view the season's first "Through Our Eyes" episode, featuring linebacker JoJo Domann.