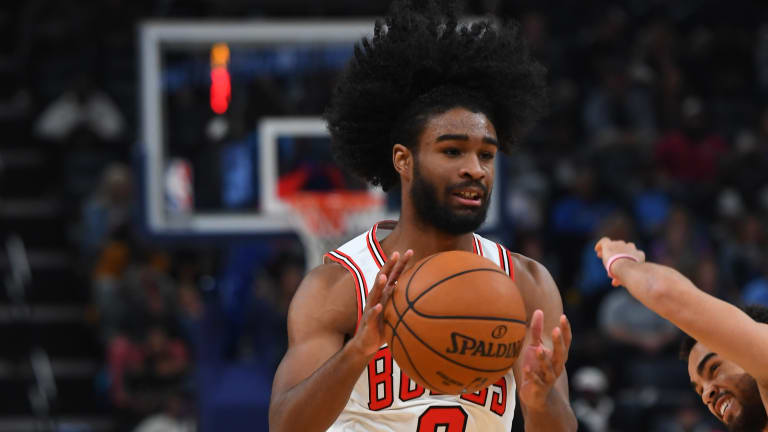 Coby White Scores 25 Points to Lead Bulls Comeback Victory Over Grizzlies
The rookie is drawing praise from his coach and teammates
Coby White was good in his NBA debut on Wednesday.
On Friday, he was even better, as the former Tar Heel exploded for 21 of his 25 points in the second half to lead Chicago's comeback in a 110-102 victory at Memphis for the Bulls' first victory of the season.
After a quiet first half, White found his stride in the third quarter before knocking down two key 3-pointers in crunch time of a tight fourth quarter, finishing with 11 points in the final frame.
Zach LaVine led the Bulls with 37 points and spoke highly of his new backcourt mate, according to K.C. Johnson of NBC Sports Chicago.
"I told y'all from the jump I know how good he's going to be," LaVine said. "He's going to continue to get better. He helped us big-time tonight. We told him, when he's in that second unit, it's go time. When we step on the floor together, we're dynamic. It's going to be exciting, man. I really like him.
"I've got confidence in him. He's fearless. He ain't scared of anything. He likes the moment. You can see it in his eyes. He wants that. That's something I can respect. You want those type of people out there with you in the fight."
 Coby White outplays Ja Morant, closes out 1st Bulls' victory in style
In all, White made 10 of his 16 field goal attempts, including 4 of 8 from 3-point range to go with 6 rebounds and 2 assists with no turnovers.
On Wednesday, White scored 17 points and handed out 7 assists in 27 minutes as Chicago came up short in Charlotte. Through two games, he has one turnover in 57 minutes.
The Bulls will play host to Toronto on Saturday night at 8 p.m. in their home-opener. The game is available as part of the NBA League Pass free preview that runs through Oct. 29.