Tuesday's P.M. Hot Clicks
Oh, No They Didn't
The official Baltimore Ravens Twitter account went HARD after the Miami Heat earlier today.
https://twitter.com/Ravens/status/349558529109139456
You Can't Look Away
Terrell Owens did the weather forecast for a California TV station last Friday. The result was a wonderful trainwreck.
Magic Man
Bruins defenseman Andrew Ference shaved his playoff beard and did a magic trick to make his mustache disappear today.
https://twitter.com/Ferknuckle/status/349595077976408064
Lovely Lady Of The Day
Tuesday's P.M. Hot Clicks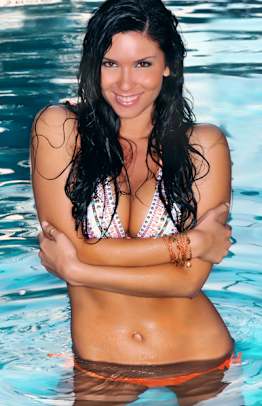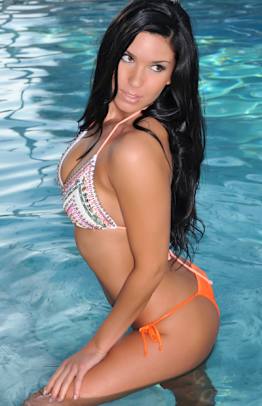 Model Vanessa Palestino gets today's LLOD honors.
Big Fun In The Big Apple
Rangers pitcher Derek Holland is making the most of his time in New York as the  Rangers play the Yankees. The lefthander got kicked out of a Counting Crows concert last night, went off on the state of New Jersey and then donned a Dumb & Dumber costume with teammate Justin Grimm at the MLB Fan Cave today.
New Jersey
Nebraska will wear these alternate uniforms (with very cool gloves) for one of its games this season.
Live TV Video Of The Day
This Australian newscaster got a case of the giggles at the worst time possible.
Ridiculous Commercial Of The Day
At least it won't die. (Thanks to Richard W Simonin, of North Providence, R.I., for the video.)