Tuesday's P.M. Hot Clicks
"He Ain't Got No Follow Through"
John Wall :: G Fiume/Getty Images
Wizards guard John Wall is known for throwing one of the worst first pitches in recent memory, which took place in June 2011. However, current Washington rookies Glen Rice Jr. and Otto Porter just discovered the video and their stunned reaction/mocking of Wall was caught on tape for all of us to enjoy.
It's That Time Of Year
One of the great traditions in sports is NFL players giving rookies hideous haircuts during training camp. The Dolphins opened up practice on Sunday, and the hazing has already begun.
What A Discount
We told you in A.M. Hot Clicks about Aaron Rodgers owing one of his Twitter followers a years salary after Rodgers guaranteed Ryan Braun never took PEDs. The fan has finally spoken, and he says he'll just take one of Rodgers' game checks.
Lovely Lady Of The Day
Tuesday's P.M. Hot Clicks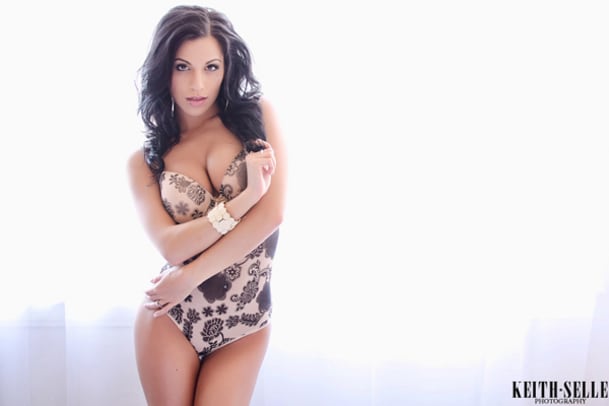 Model Tiffany Habib (who wants you to know she's on Facebook) gets today's LLOD honors.
The Fine Line Between Love And Hate
Rangers teammates Adrian Beltre and Elvis Andrus have a special relationship that's based on busting each other's chops. You can see it on full display in this great montage set to the catchy tune, Best Friend.
A Beautiful Thing
HBO has released a couple of trailers for Hard Knocks, which starts two weeks from today.
Music Video Of The Day
Ice Ice Baby sung by movie characters.
Live TV Video Of The Day
What have we hunted into extinction?