Only A-Rod Would Appeal When Busted
Alex Rodriguez :: Getty Images, AP, ESPN, CBS, SI, Details
Only Alex Rodriguez could get suspended for 211 games at 3 p.m. ET and then make his return to New York's lineup on the same day a few hours later for his season debut. But that's what's happening today in a saga that is embarrassing for the Yankees, Major League Baseball and A-Rod. Of course, Rodriguez is used to embarrassing situations, so this is really just par for the course for him. As today's New York Post said today, just go.
A-Rod Would Never Get A Note Like This
During an at-bat at a recent game in Houston, Mariners third baseman Kyle Seager lost control of his bat and it hit a young fan in the stands. Thanks to this adorable note, we know that the kid has totally forgiven Seager.
No One Would Buy This Shirt If A-Rod Was Selling It
A couple of weeks ago, we led an edition of Hot Clicks with an item about Twins closer Glen Perkins, who had a little issue with his fly. Well, the left-hander has decided to commemorate the occasion with a T-shirt for a charitable cause.
https://twitter.com/glen_perkins/status/364404457095692291
Lovely Lady Of The Day
Monday's P.M. Hot Clicks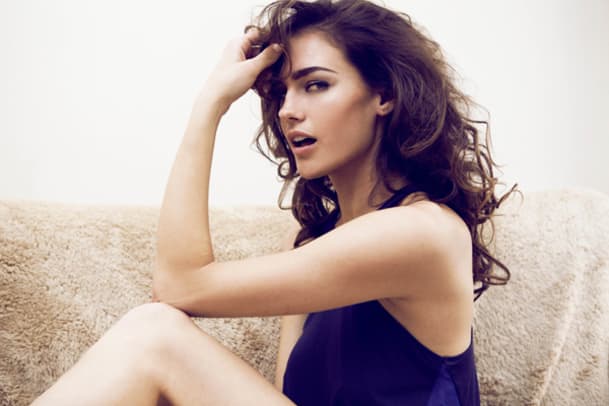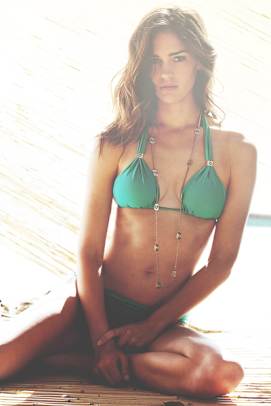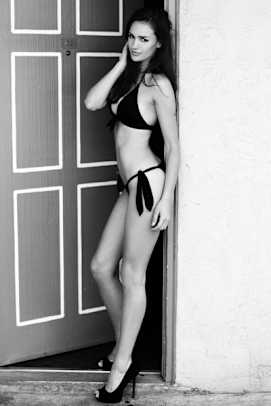 Model, actress and former semi-pro soccer player Nicole Domecus gets today's LLOD honors.
A Kid Would Never Be This Excited To Meet A-Rod
Packers quarterback Aaron Rodgers shaking a little boys hand at practice is your photo of the day.
No One Would Care If A-Rod Honked At Them
But Nuggets center JaVale McGee has spent his offseason just randomly scaring people by honking at them, and he made a video.
No Car, No Problem Video Of The Day
Impressive way of bringing something home from the store.
Family Feud Video Of The Day
Are they allowed to say that on TV?