Fantasy baseball Waiver Wire: Pick up Nolan Arenado, Andrew Cashner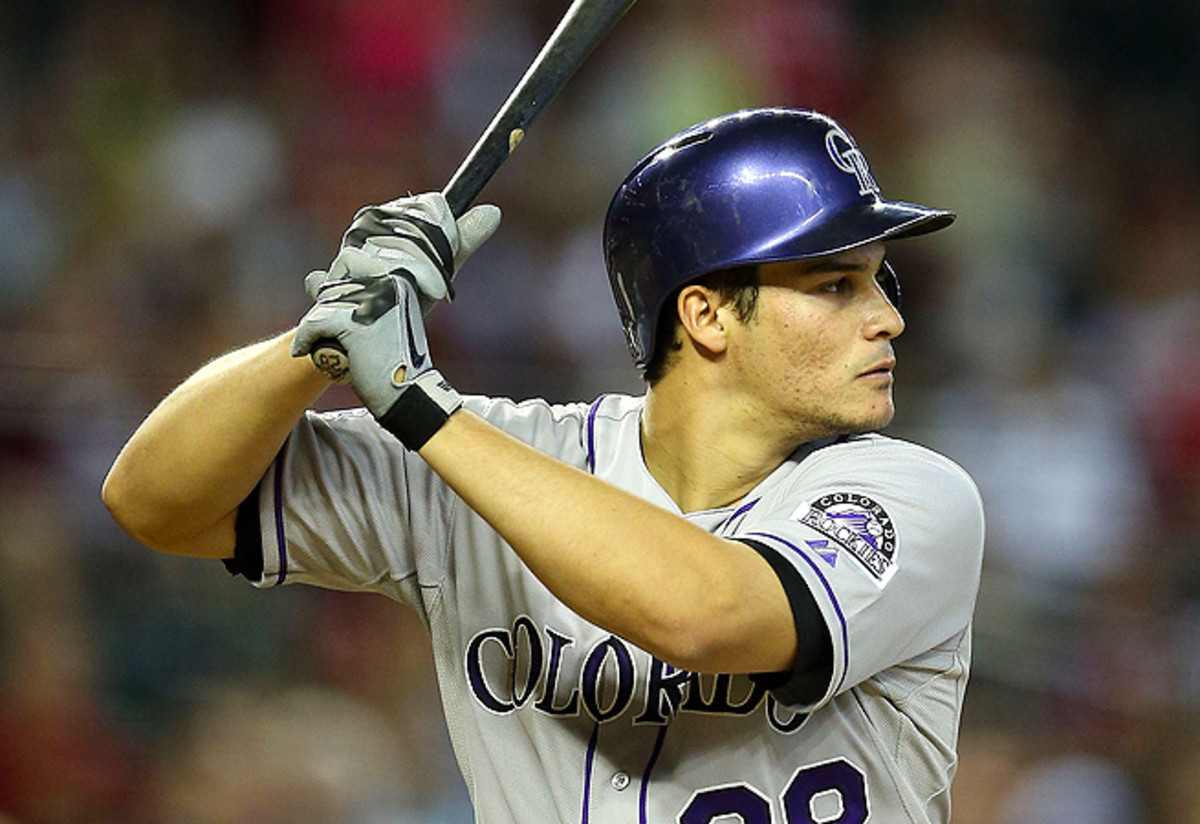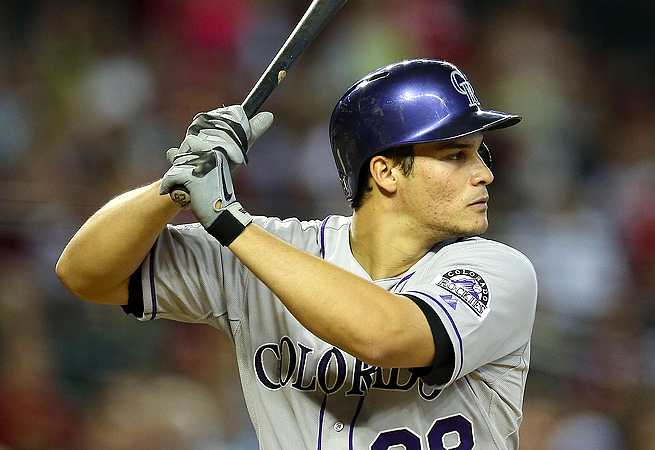 The calendar turns to May this week, meaning the first month of the 2013 season is in the books. Not only is this the time of year when we can start putting greater emphasis on a player's current numbers and less on what we thought of him during draft season, but we are also likely to see a handful of prospects receive promotions, now that service-time worries are not an issue.
With that, I'd like to encourage the fantasy community turn its watchful eye to Rockies third base prospect Nolan Arenado (available in 84 percent of Yahoo leagues, 65 percent of CBS leagues and 99 percent of ESPN leagues). He had a huge April with Triple-A Colorado Springs, hitting .364/.392/.667 with three homers and 21 RB, and made his major league debut April 28, going 0-for-3 with one walk. With the disappointing Chris Nelson being designated for assignment, Arenado will likely be in the Rockies' everyday lineup for good.
Arenado, 22, has been considered a top prospect since the Rockies selected him in the second round of the amateur draft in 2009. Baseball America ranked him the No. 52 prospect in all of baseball entering this season, and he looked the part of an even better player before getting the call to Colorado. A career .299/.345/.473 hitter in the minors, he should be added immediately in all formats.
WEEK 5 PREP: Weekend Primer | Weekly Planner | Waiver Wire | Pitching Report | Trade TipsInjury Report | Stat Focus | Roundtable | Prospect Watch
Let's get to the rest of this week's waiver wire targets:
? Andrew Cashner, San Diego Padres (Yahoo: 81 percent, CBS: 59 percent, ESPN: 97 percent) -- Cashner made his second start of the year Friday, allowing one run and one walk on five hits while striking out five in six innings. The fireballer will likely remain in San Diego's rotation for the remainder of the year, and that makes him a very valuable fantasy commodity. Remember, the Padres thought so highly of him that they essentially straight up dealt Anthony Rizzo for him. In 46.1 innings last year, he posted a 3.55 FIP and struck out 52 batters. His secondary pitches need improvement, but his average fastball sits at 95.3 MPH. He's definitely worth adding in NL-only and deep mixed leagues, and I'd even grab him in shallow leagues, as well.
? Carlos Ruiz, Philadelphia Phillies (Yahoo: 77 percent, CBS: 49 percent, ESPN: 87 percent) -- The Phillies activated Carlos Ruiz from the suspended list Sunday, and he went 1-for-4 in his first game of the season. I'm not holding the suspension against him at all, because even if his power tapers off a bit, Ruiz provided fantasy owners with strong rates in all of the last three seasons. He hit .302/.400/.447 in 2010 and .283/.371/.383 in 2011, and those numbers alone make him a starting catcher in 12-team leagues. He has had a double-digit walk rate every year of his career except for last year, and that walk rate has been higher than his strikeout rate in all but two seasons. If he can get to 10 homers, he'll be a top-10 catcher from this point forward.
? Kevin Gregg, Chicago Cubs (Yahoo: 81 percent, CBS: 89 percent, ESPN: 85 percent) -- We have a new character in the never-ending saga that is the Cubs bullpen. Kevin Gregg, a familiar face to fantasy owners and Cubs fans alike, is off to a strong start in his second stint on the North Side of Chicago. In his five appearances, he's had four strikeouts and two walks, and allowed three hits but no runs while picking up three saves. Carlos Marmol has actually been effective since a disastrous first week of the season, and Kyuji Fujikawa appears as if he will return on schedule from his forearm injury. It's unclear what Dale Sveum will do when Fujikawa is back, but it's safe to consider Gregg at least part of the mix in the ninth. Given that the job is his at least until Fujikawa returns, he should be owned in all formats.
? Kyle Kendrick, Philadelphia Phillies (Yahoo: 83 percent, CBS: 57 percent, ESPN: 86 percent) -- After a rough start against the Royals to open the year, Kendrick has been one of the game's best pitchers in 2013. He has gone at least six innings in his four starts since, allowing two or fewer runs in all of them. He capped off his April with a complete game shutout against the Mets on Friday, allowing just three hits and one walk with five strikeouts. He's never going to match the strikeout abilities of his big-name teammates, but he has been effective this year by keeping the ball on the ground. He has a 48 percent ground-ball rate, and is getting 1.6 grounders for every fly ball. That's quite the recipe for success when you make about half your starts at Citizens Bank Park. I'd add him in deep mixers, and would consider giving him a chance in a 12-team league, too.
The droppables
? Justin Ruggiano, Miami Marlins -- If you're one of the owners who dove on Ruggiano after he hit three homers and stole three bases in the first three weeks of the season, you can probably feel safe about dropping him now. He has shown decent pop throughout his minor league career, but there's also a reason he didn't log more than 300 plate appearances in a major league season until last year, his age-30 season. He has a seven percent walk rate to go along with an unsightly 22.1 percent strikeout rate thus far this season. It's time to get rid of him.
? Mike Moustakas, Kansas City Royals -- In nearly all instances, a .179 BABIP, which Moustakas has, screams of bad luck. However, sometimes BABIP tells the truth, and that is the case here. Moustakas has a 14.3 percent line-drive rate, 60.7 percent fly-ball rate and a ridiculous 23.5 percent infield fly ball (read: pop-up) rate. Put another way, he has barely made any solid contact all season. You may want to hold onto him if you're in a keeper league, but every passing underachieving day takes Moustakas further from his top-prospect status.