Rob Hill: From Driveline to the Dodgers
A new face in the Dodgers organization at Camelback Ranch this spring, he is Pitching Coordinator Rob Hill. The young, energetic, and knowledgeable coach is already making his presence known among the pitching staff for L.A.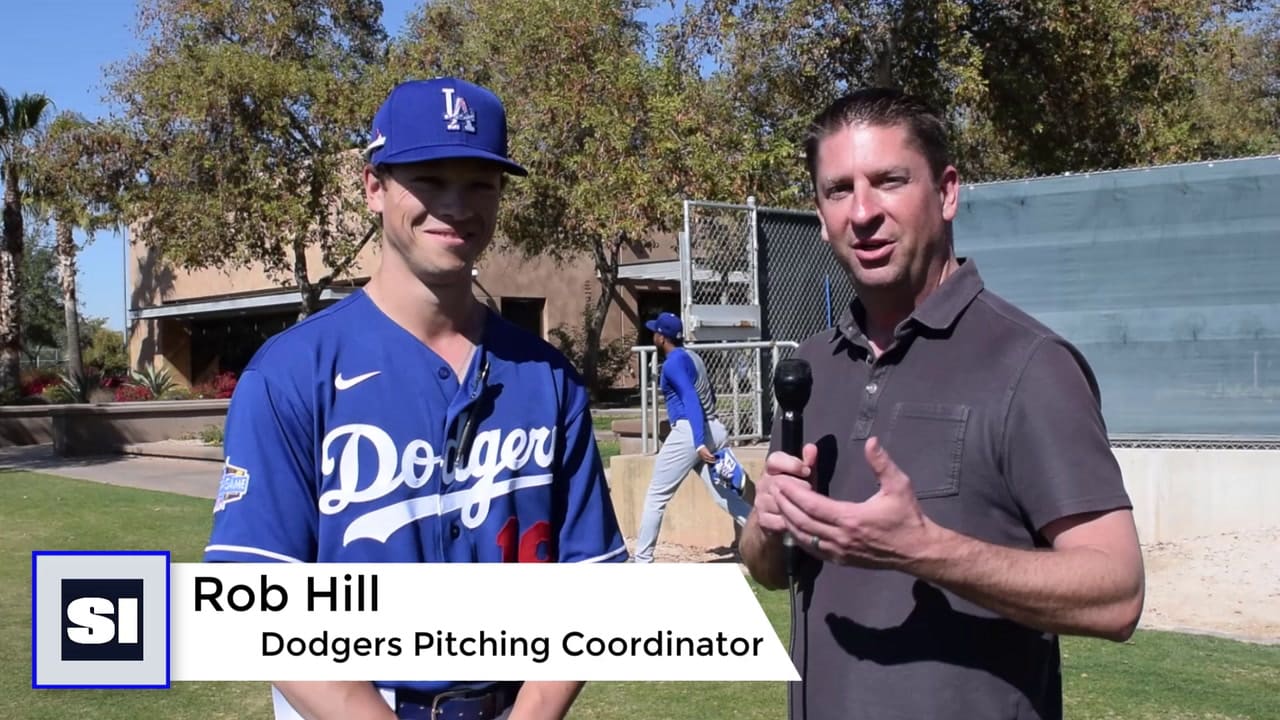 The Dodgers' front office has an open-mind approach to information gathering. Anything that can help them win. Los Angeles also has respect for what their players deem valuable to their training. Enter new pitching coordinator Rob Hill.
Hill works for Driveline, a training laboratory of sorts. During the offseason a few of the Dodgers pitchers made the trip to Kent, Washington to workout at the company's facilities. Clayton Kershaw, Kenley Jansen and Alex Wood, to name a few. Hill put the men through their paces with mechanics, pitch design, weighted-ball exercises and workout routines. He's made himself available and made an impression in the process. Jansen, in particular, was pleased. 
After many workout sessions and progressions, Hill quipped that it would be interesting to work for the Dodgers, and soon enough, he was hired to work as a full-time staff member. Hill is now a pitching coordinator in the organization and has been in close working contact with others in the vast pitching department and development department as well. Hill mentioned that Connor McGuiness, Mark Prior, and Don Alexander have really helped him in his new endeavor. Hill is helping the pitching staff to feel stronger through advanced training methods. He is also quickly gaining the trust and respect of his peers with his insight and his knowledge. Mr. Hill is behind the scenes, helping the Dodgers organization.