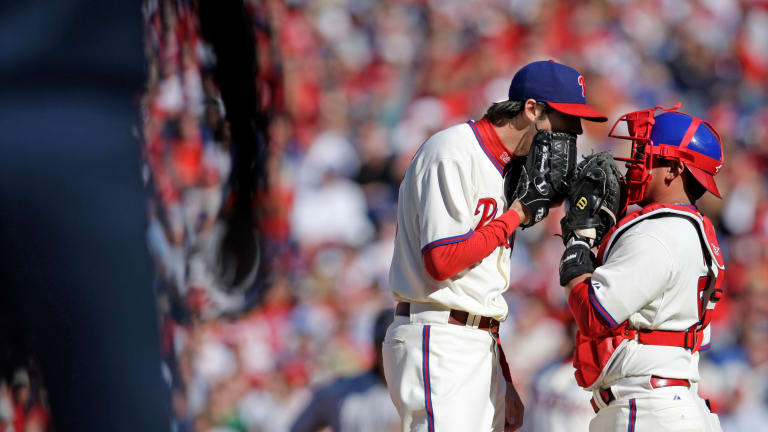 This Day in Phillies History: October 8
Today in Philadelphia Phillies history was not kind to the franchise.
Today's day in Philadelphia Phillies history was not a good day. In fact, October 8 could be seen as a cursed day in this franchise's history. If we can take any solace in the Phillies not making the postseason it's that they didn't have to play today.
The cursed day started all the way back in 1950 when they were swept in the World Series against the New York Yankees. It's always nice making a World Series, but to be swept? Name a more Phillies thing that.
The next unfortunate event happened in 1993. Pitcher Tommy Greene, who was 10-0 at home, lost Game 2 of the NLCS against the Atlanta Braves. Greene gave up seven runs in just three innings while Greg Maddux of the Braves got the win.
This all happened while at the old ballpark, Veterans Stadium. 
In 2009, Cole Hamels suffered the loss in Game 2 of the NLDS versus the Colorado Rockies. The Rockies beat the Phillies 5-4 to tie the series at one game apiece. Philadelphia wound up defeating Colorado in four games in the 2007 NLDS rematch.
October 8 was not kind to Philadelphia. It could be seen as one of the darkest days in the franchise's history. Perhaps 2022 helps right the wrong.
More From SI's Inside The Phillies:
---
Make sure to follow Inside the Phillies on Facebook and Twitter!