Gift of gab an unmistakable part of Payton's Hall of Fame legacy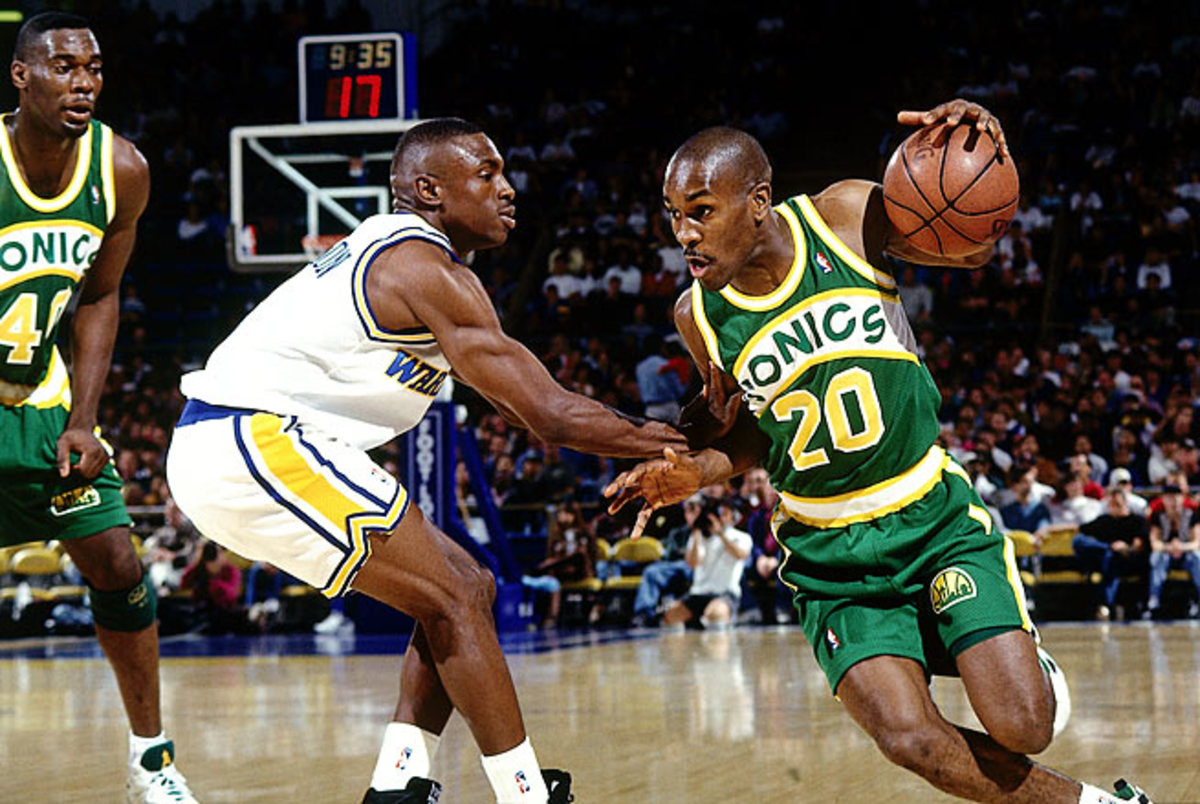 We certainly know him now, after 17 loquacious NBA seasons that led him to Springfield, Mass., where he will be inducted into the Basketball Hall of Fame this weekend. Payton, selected to the All-Defensive first team nine times, earned his spot in the Hall on the strength of his lockdown ability on D -- which actually overshadowed his considerable offensive skills -- not his talkative nature. Still, it wouldn't be altogether inappropriate if his Hall of Fame plaque depicted him in another familiar pose -- his mouth wide open, chin jutting out defiantly -- accompanied by a tape of his greatest trash-talking hits playing on an endless loop.
For any writer who covered him and any fan who loved an original, it's a good thing that Payton never hit his own mute button. It's not surprising that he is still making a living with his mouth, as an analyst for Fox Sports 1. He has one of the biggest talks of his life coming up this weekend -- his speech at the Hall of Fame induction ceremony -- and the smart money says he'll make it memorable. Talk as much as you please, Glove. I hope you never shut up.