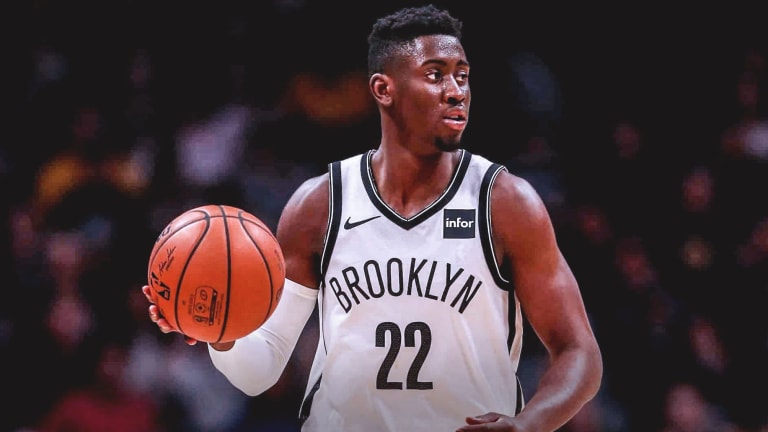 Nets Coy Game with Caris LeVert's Right Thumb Injury
A loss and injury all in one.
Nets were devastated when their shooting guard Caris LeVert injured his right thumb during last Sunday night's loss against the Suns on Tuesday. After the game, LeVert had X-rays and an MRI exam. The team hasn't released any updates on his injury or time when he returns on court.
LeVert is second on the team in scoring at 16.8 points per contest to go along with five rebounds and four assists. He had a dislocated foot last season and , missing significant time and missed 25 while being a rookie.
Coach Kenny Atkinson decided to keep Spencer Dinwiddie on the leading bench unit and have Garret Temple as the shooting guard.
"Yeah I liked the group that was in there," Atkinson said to NY Post. "I wanted to keep that matchup. I thought [Taurean Prince] was playing well. Just a feel. I thought we were slugging it out with them. And just a feel."
Temple has a reputation to be the strong defender for the team. He also pointed a 13-0 run in the third quarter and a 8-0 on the fourth.
"That run at the beginning of the third, that's something that we've got to really nip in the bud," Temple said. "We were able to stop them before they took the lead and then in the beginning of the fourth Emmanuel Mudiay was a big factor."