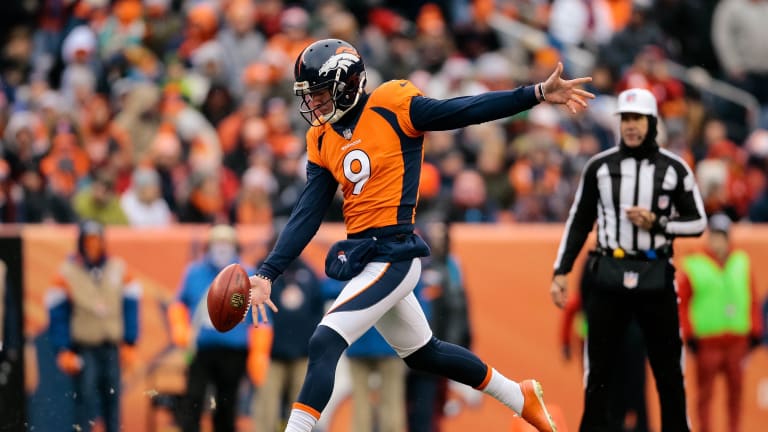 Broncos trade punter Dixon to Giants
--- NFLDraftScout.com ---
The Denver Broncos traded punter Riley Dixon to the New York Giants in exchange for a conditional seventh-round pick in the 2019 NFL Draft, multiple media outlets reported Friday.
Dixon was out a of job in Denver when the Broncos signed Marquette King earlier this month, and they found a trading partner who needed a punter.
New York was in the market for a punter after releasing Brad Wing last week.
Dixon has averaged 45.7 yards per punt in two NFL seasons in the thin air of the Mile High City. But his net yardage of 41.3 yards was less impressive. He had 51 of his punts downed inside the 20-yard line.
The Giants believe he will be an upgrade over Wing, whose net average of 37.5 yards was the league's lowest last season. He had 47 punts downed inside the 20 over the past two seasons.