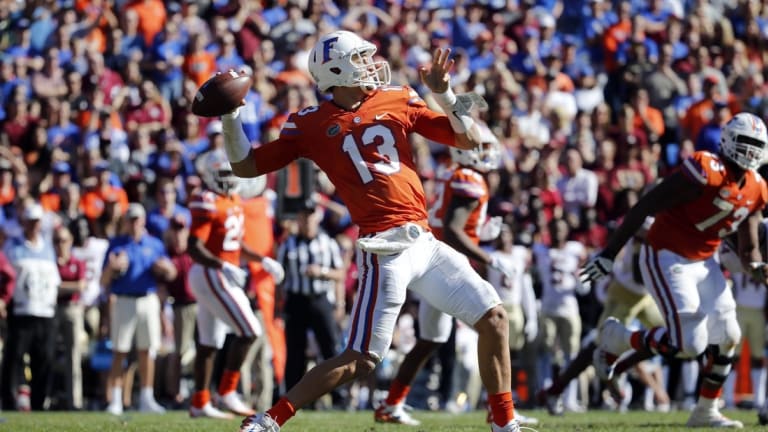 Florida names Feleipe Franks its starting QB
Florida announced on Monday that Feleipe Franks will be the Gators' starting quarterback for their season opener.
First-year Florida coach Dan Mullen selected Franks in what the Florida release characterized as a close competition with redshirt sophomore Kyle Trask and freshman Emory Jones.
Franks seemed to be the favorite from the start after playing 11 games, including eight starts, for the Gators last season as a redshirt freshman.
Mullen said, according to Fox Sports, that Franks' "ability to extend plays, some of his athleticism right now, will give us the best opportunity to win games."
Franks completed 54.6 percent of his passes last season for 1,438 yards and nine touchdowns while throwing eight interceptions.
"Obviously, he's got a strong arm," Mullen said of the 6-foot-6 Franks, per Fox Sports. "He can do some different things, make throws that a lot of people can't just on pure talent. I think he's got very good athletic ability. That can show in his ability to run the ball, show in his ability to scramble and extend plays.
"He's got good size to be a physical player. He's not worried. He's not nervous about being a physical player. He's got some toughness that way. When you look at those things, those are some things that we'll build on."
Florida opens against Charleston Southern on Saturday.