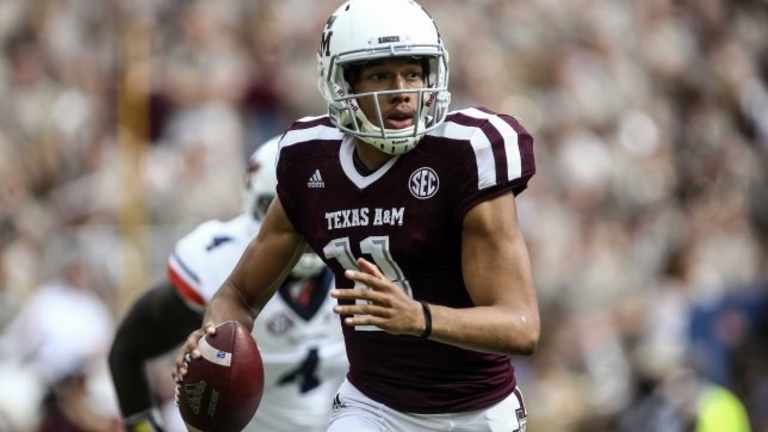 Report: Kellen Mond will be Texas A&M's starting QB
Kellen Mond is expected to be Texas A&M's starting quarterback for its season opener, 247sports.com reported Monday.
New head coach Jimbo Fisher has not officially named Mond the starter, but Mond reportedly won a competition with Nick Starkel for the starting job. That is a reversal from last season, when Kevin Sumlin, then the Aggies' head coach, chose Starkel as his opening-game starter over Mond, then a true freshman.
Both players are now sophomores and both are expected to get playing time in Thursday's opener against Northwestern State, an FCS school. The bigger test will come in Texas A&M's second game, when the Aggies host Clemson.
Last season, Mond took over after Starkel went down in the first game of the season with a lower leg injury. Mond started eight games, and Starkel started five games, including the Belk Bowl, when Starkel passed for 499 yards in a 55-52 loss to Wake Forest.
Starkel completed 60 percent of his passes for 1,793 yards, 14 touchdowns with six interceptions last season, while Mond completed 51.6 percent of his passing attempts for 1,375, eight touchdowns and six picks.
The only Aggies quarterback with any game experience besides Mond and Starkel is walk-on Bo Schneider. Schneider began his college career as a scholarship quarterback at Central Florida and started three games as a true freshman before transferring to Texas A&M.