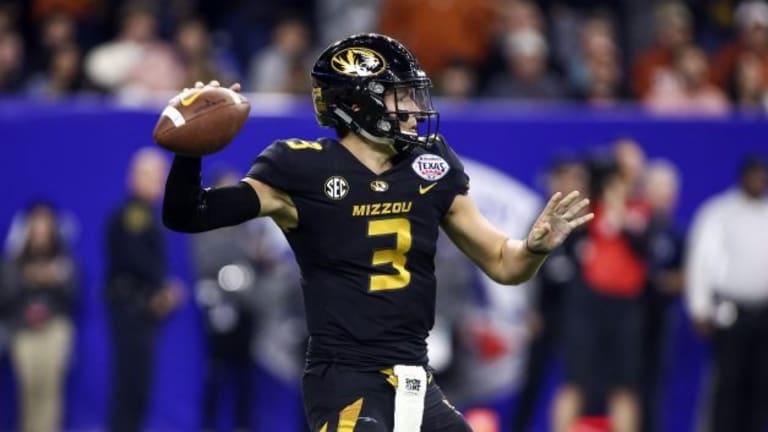 Suspect 2019 QB class boosts stock of this year's crop
— By Rob Rang, NFLDraftScout.com —
According to almost all accounts, the 2018 quarterback draft class is a good one, with potential to see six passers selected in the first round.
There is quality depth well into Day Three with quarterbacks of virtually every style and size an NFL team might want if looking for a developmental project.
Expect teams to take full advantage of the rare bounty, as next year's crop does not appear to be nearly as gifted, something that Denver Broncos general manager John Elway acknowledged Wednesday.
Elway was asked whether scouts try to look a year ahead when assessing quarterbacks.
"We try to do that," Elway acknowledged. "We try to figure out what next year's draft is going to look like. It's hard. It's hard enough getting through all of the evaluations of the kids this year. We'll have a general idea and overview of who is going to be out next year. It's not real deep."
That echoes the sentiments area scouts have shared with me recently while already looking ahead to the next crop of top NFL prospects.
A trio of SEC stars — Missouri's Drew Lock, Mississippi State's Nick Fitzgerald and Auburn's Jarrett Stidham — currently check in atop NFLDraftScout.com's early rankings of the 2019 and 2020 QB rankings.
Some might be surprised that Elway is still looking at quarterbacks at all after luring breakout sensation Case Keenum to Denver. Keenum's two-deal hasn't kept Dane Brugler and I from each projecting the Broncos to roll the dice with Wyoming's Josh Allen at No. 5 overall in our updated mock drafts.
If other general managers share Elway's misgivings about next year's class, when and where the quarterbacks go next week could be very, very interesting indeed.
Draft-wealthy teams like the Buffalo Bills and New England Patriots — who join the Cleveland Browns as the only clubs with multiple first round picks in 2018 — have the assets to be power players without sacrificing next year's plans.