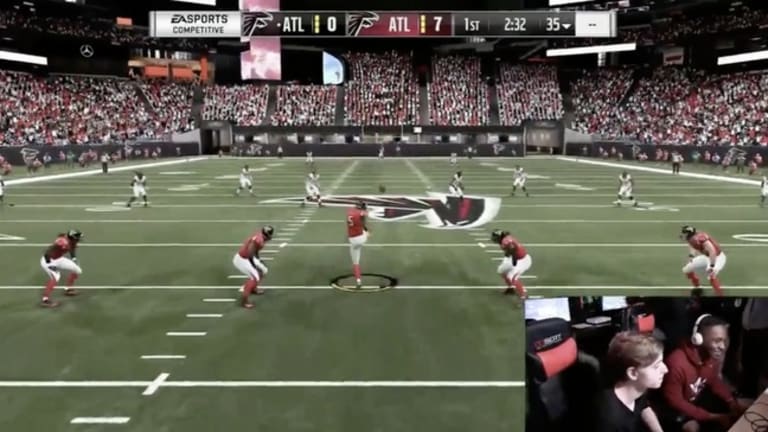 Two dead at mall hosting Madden tournament
Two killed, 11 injured in shooting at Jacksonville mall hosting Madden tournament.
Two people were killed and 11 injured Sunday at a Jacksonville, Fla., mall that was hosting a Madden NFL 19 qualifying tournament.
Jacksonville Sheriff Mike Williams said the shooter was 24-year-old David Katz of Baltimore, who died after turning the gun on himself.
The shooting occurred during the Madden NFL 19 Classic tournament in the GLHF Game Bar at Chicago Pizza in The Jacksonville Landing, where the tournament was taking place. The shooting used one handgun, Williams said.
Seven people with gunshot wounds and two hurt while escaping the scene were transported to a local hospital, Williams said. Two others with gunshot wounds drove themselves to the hospital.
All of the injured were listed in stable condition, Williams said.
He added that 911 calls were received by the Jacksonville Sheriff's Department at 1:34 p.m. ET and police were at the scene two minutes later.
Police obtained a video of the live-streamed tournament. Gunshots were audible in the background.
The NFL issued a statement expressing sadness over the "horrific tragedy today in Jacksonville.
"Our hearts go out to all those affected," the league said in the statement. "We are grateful for the first responders immediately on the scene. We support our partners at EA Sports and will continue to monitor developments with local law enforcement."