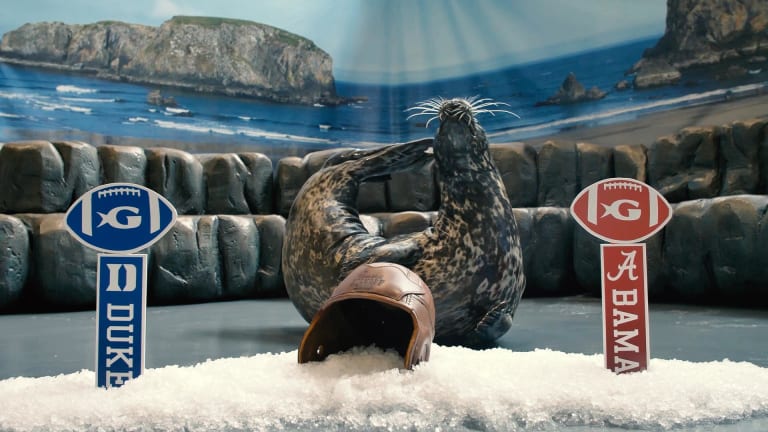 Video: Cerby the seal picks Saturday's winner
Did Alabama get Cerby's "Seal of Approval"?
In celebration of Saturday's Chick-fil-a Kickoff Game between Alabama and Duke, the Georgia Aquarium released a video of their 10-year-old harbor seal Cerby picking who he thought would win the contest.
You can view the video of Cerby's pick here:
Of course, all of this is in good fun.
Stay tuned to BamaCentral as we continue to cover Week 1 of Alabama football.