Nebraska started fast Sunday and rolled to a 9-0 win over Ohio State. When the four-game weekend began, it didn't seem likely the Huskers would wrap up the Big Ten championship with a week to spare. That's exactly what happened with Sunday's win, however, thanks in part to an assist from Maryland against Michigan. But the achievement was also earned by way of a weekend sweep that included a stunning comeback from seven runs down against Ohio State on Saturday.
The conference title also means an automatic NCAA Tournament berth for Nebraska. The regular season ends next weekend with a three-game home series against Michigan, a chance for the Huskers to burnish their tournament résumé.
Were coach Will Bolt's boys a happy bunch Sunday? Take a look and judge for yourself, and keep on scrolling for coverage and analysis, including Tad Stryker's commentary on Bolt's winning formula.
---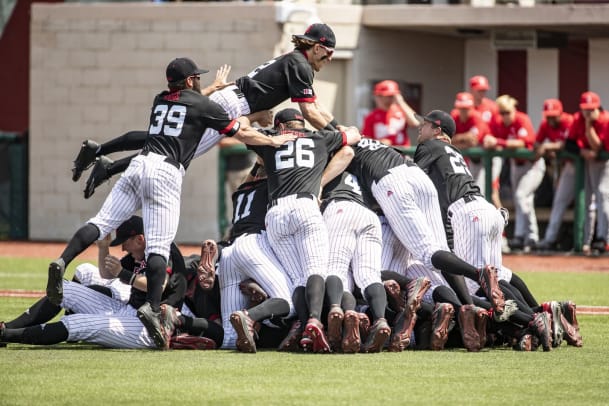 ---
Will Bolt's postgame presser
---
Peruse the game coverage at these links:
---