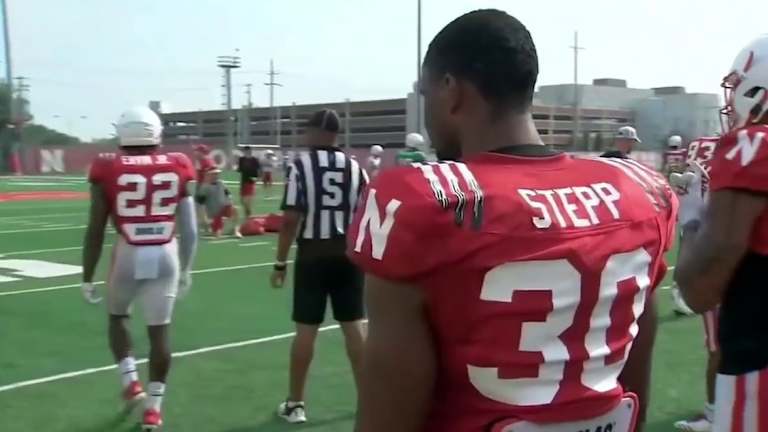 Check Out BTN's Husker Fall Camp Show
The 21-minute segment aired after the network's stop last week in Lincoln.
The Big Ten Network kicked off its fall football camp tour last week in Lincoln, and now practice footage, interviews and observations from that Thursday visit are wrapped together in the video below.
Dave Resvine, Gerry DiNardo, Howard Griffith and Joshua Perry shared their thoughts on social media last week. In the full BTN program, they elaborate on some of that. 
DiNardo again points to  the players' comfort level and enthusiasm and says this appears to be the most talented team Scott Frost has had at Nebraska. He notes that a starting running back needs to emerge from a largely inexperienced pack.
0:00 - QB Adrian Martinez
2:45 - Head Coach Scott Frost
5:13 - Takeaways from Training Camp
7:34 - LB Jojo Domann
9:58 - OC Matt Lubick
13:00 - AD Trev Alberts
---
Fall camp links