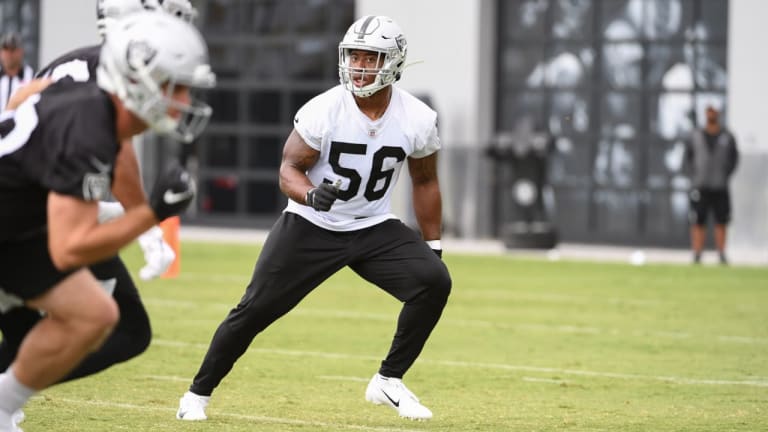 Injured Justin Phillips Waived by Raiders
Rookie linebacker Justin Phillips was waived by the Oakland Raiders this week
It's been a rather up and down last five months for linebacker Justin Phillips. Less than two months after being signed to the Oakland Raiders practice squad, then promoted to the 53-man roster, Phillips has been waived.
He was waived in a corresponding move to bring back linebacker Brandon Marshall, who spent the entire offseason with the Raiders before being cut late in August before the start of the season.
The move also comes after Phillips injured his knee in Sunday's game against the Houston Texans. Phillips will miss the rest of the season with said injury and has since entered into an injury settlement with the Raiders.
In four games with Oakland, Phillips recorded four total tackles, two of which were solo stops.
Phillips was signed by Dallas as an undrafted free agent back in June, but was released rather quickly. Due to injuries in training camp, Dallas brought Phillips back who shined throughout August.
In the four preseason games, Phillips recorded 28 total tackles with two passes defended and one interception. In a move that surprised many, Dallas cut Phillips at the end of the preseason and promptly acquired by the Raiders as a member of the practice squad.
It wouldn't take long for the Raiders to promote Phillips up to the 53-,an roster due to injuries at linebacker and following the 12-game suspension of Vontaze Burfict.
Once he comes back from this injury, with how he played throughout the preseason and the regular season, I don't think it will take too long for a team to sign Phillips to their roster.