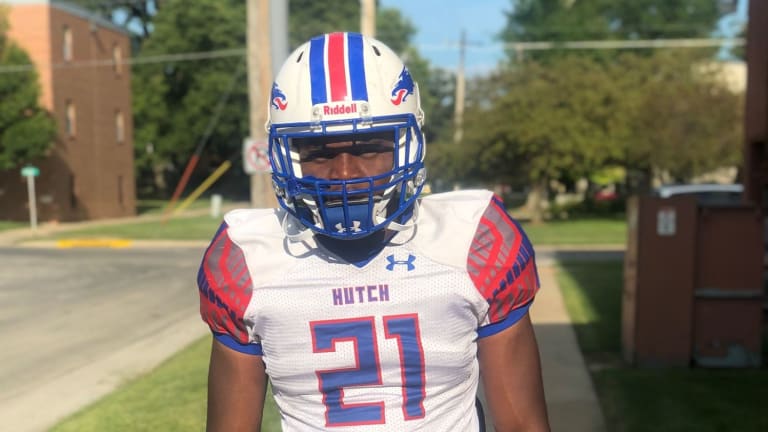 Oklahoma State Offers 2021 Hutchinson C.C. Linebacker
Oklahoma State is on the prowl to land another linebacker in the 2021 class.
STILLWATER -- Oklahoma State defensive coordinator, and linebackers coach Jim Knowles, is still looking to add a few more experienced pieces to his defensive signing class of 2020. But that doesn't mean that he isn't looking to secure future classes as well. Enter Hutchinson C.C. linebacker Gereme Spraggins.
Spraggins took to Twitter to make the announcement Thursday morning.
Gereme Spraggins is a 6-3, 235-pound freshman linebacker originally out of Odenton, MD and Arundel High School. If everything stays on track, it appears that Spraggins is set to be a December 2020 graduate.
Up to this point in his recruiting cycle, he's received three offers that include Oklahoma State, Maryland and West Virginia.
Through eight games so far this season for Hutch, Spraggins has been absolutely electric. He's second on the team in tackles as he's recorded 45 total tackles, 23 of which have been solo stops. He's also recorded 2.5 sacks for 15 yards, hauled in one interception and recovered two fumbles.
Attending a JUCO out of high school for Spraggins has certainly benefited him as he's already picked up two more D1 scholarship offers than he had in high school.
While he's certainly improved, Spraggins isn't currently ranked by a recruiting service, but that in no means he isn't a productive player. Just look at his stats listed above as a freshman and watch his mid-season highlight video below.
After receiving his West Virginia offer, Spraggins did an interview with wvsportsnow.com, and he gave this quote on his playing style and ability:
"I'm 6-3, 235-pounds and am really solid at stopping the run. You're not going to get any run yards on me," said Spraggins. "One thing I've improved on this year is being able to cover man-to-man outside the box. Being an outside linebacker, you need to be able to cover inside receivers and smaller backs out of the backfield and I'm now able to do that."
I definitely believe that there's some validity to his comments about being able to stop the run. Just take a look at the team's defensive stats; they're allowing 234.9 yards per game, just 95.1 yards on the ground and 139.8 yards through the air, and they're giving up just 15.2 points per game.
So far in the 2020 class, Oklahoma State has 17 commitments that's led by four-star pro style quarterback out of Norco, CA, Shane Illingworth.