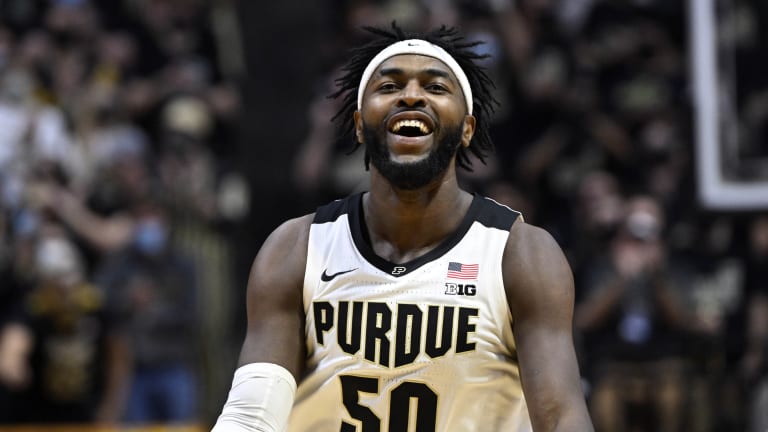 Boston Celtics Sign Purdue's Trevion Williams to Summer League Roster as Undrafted Free Agent
After going undrafted during Thursday's 2022 NBA Draft, Purdue big man Trevion Williams signed a deal with the Boston Celtics to compete on the team's Summer League roster.
WEST LAFAYETTE, Ind. — Trevion Williams didn't hear his name called in the 2022 NBA Draft on Thursday, but he didn't have to wait long to find an opportunity at the next level. 
Williams, one of the top passing big men in all of college basketball, signed with the Boston Celtics on Friday to compete on the team's 2022 Summer League roster. 
In four seasons with the Purdue basketball team, he appeared in 130 games, which included 60 starts. Williams averaged 10.8 points, 7.0 rebounds and 0.7 steals per game during his college career. 
Following the 2021-22 season, Williams was recognized as a third-team All-Big Ten Selection while also garnering the conference's Sixth Man of the Year Award. His 1,410 career points rank 26th in program history. 
Stories Related to Purdue Basketball
---
You Can Follow D.J. Fezler on Twitter at @DJFezler