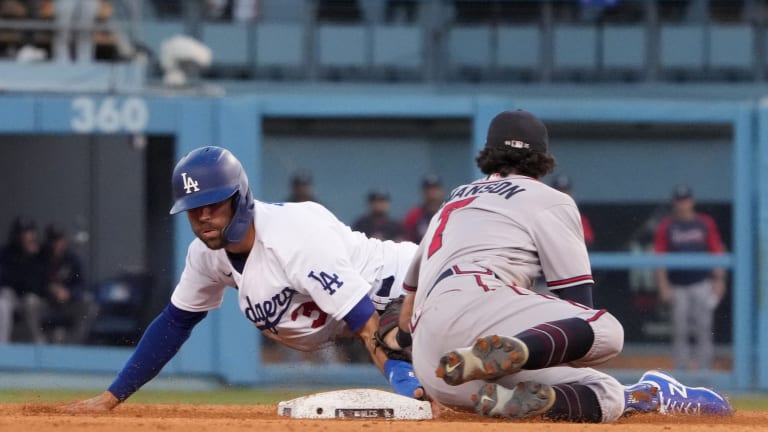 Chris Taylor and Dodgers Stage Comeback over Braves to Avoid 3-0 Deficit
Chris Taylor scored the game-winning run in the 8th to finish off a three-run comeback in Game 3 of the NLCS
Trailing the Atlanta Braves two games to none and losing 5-2 in the 8th inning of Game 3, the Los Angeles Dodgers needed a big inning to avoid an insurmountable 3-0 deficit in the National League Championship Series. 
The Dodgers delivered a huge four-run inning in the bottom of the 8th inning and went on to win 6-5 to essentially save their season. 
With runners on first and second, Cody Bellinger hit a three-run home run to tie the game.
Then, UVA alum Chris Taylor came up and knocked a base hit into left field for a single. Taylor stole second base to put himself in scoring position. After Taylor moved to the third on a ground out, Mookie Betts hit a double into the gap in right-center field and Chris Taylor scored from second base for the game-winning run. 
Kenley Jansen shut down the Braves in the top of the ninth and the Dodgers won their first game of the series. 
---
Read more from Cavaliers Now
Kihei Clark Named to Cousy Award Watch List
Virginia Places Four on ACC Football Team of the Week
Virginia-BYU Football Kickoff Time Set for 10:15pm
UVA Basketball Blue-White Scrimmage: What We Learned