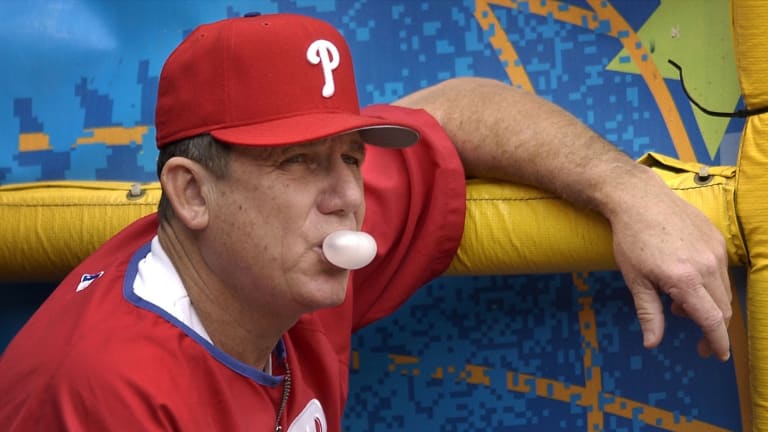 This Day in Phillies History: October 12
A beloved shortstop in Philadelphia Phillies history signs with the club and the team advances to the NLCS on this day.
Larry Bowa, a beloved figure in Philadelphia Phillies history, signed as an amateur free agent with the club on this day in 1965.
Bowa, who did not make the baseball team during his first three years in high school, became the Phillies' starting shortstop in 1970. In 12 years with the club, he batted .264/.301/.324, collecting 1,798 hits, 421 RBI, and 288 stolen bases. And in 7,358 plate appearances for Philadelphia, he only struck out 455 times.
Bowa was also the recipient of two Gold Glove awards, selected to the All-Star game five times, and was a member of the 1980 championship squad.
Speaking of which, on this day in 1980, the Phillies narrowly beat the Houston Astros 8-7 in Game 6 of the NLCS to advance to the World Series. 
Garry Maddox drove in the winning run in the top of the 10th inning on a double to center to score Del Unser. The 1980 NLCS has long been considered one of the best championship series in MLB history.
Bowa later served as the Phillies manager from 2001-04. He was named National League Manager of the Year in 2001 after leading the club to 86 wins, a 21-win improvement from 2000. He finished with a record of 337-308 (.522) as the Phillies' skipper.
On this day in 2009, Colorado Rockies then closer Huston Street blew a save for the second consecutive game when the Phillies scored three runs off of him in the ninth. 
Philadelphia defeated the Rockies 5-4 in NLDS Game 4 to advance to the NLCS against the Los Angeles Dodgers, a rematch from the previous season. 
More From SI's Inside The Phillies:
---
Make sure to follow Inside the Phillies on Facebook and Twitter!