Shedeur Sanders Signs Historic NIL With Gatorade
Jackson State's quarterback Shedeur Sanders announces a historic NIL with the legendary sports-fuel drink, Gatorade.
Jackson State's quarterback Shedeur Sanders announces a historic NIL with the legendary sports fuel, Gatorade.
Shedeur Sanders's NIL Deal With Gatorade
Shedeur Sanders: "I'm Blessed" to Partner with Gatorade
Jackson State's quarterback Shedeur Sanders announces a historic NIL partnership with the premier sports fuel drink, Gatorade. 
Sanders is the first HBCU student-athlete to join the legendary sports fuel drink's roster of elite athletes like Serena Williams, J.J. Watt, Zion Williamson, Trevor Lawrence, DK Metcalf, Candace Parker, and Jayson Tatum, to name a few. 
He shared his feelings with me about the historic deal. " I'm honored to be a part of the Gatorade family. First and foremost, I'm blessed. It's a great opportunity. As a kid, I was drinking Gatorade regularly. So now that we have the opportunity to partner with them and be a part of Gatorade, I'm very blessed," said Sanders.
Shedeur Sanders' Historic Deal
In his freshman campaign, Sanders led the Jackson State Tigers to the 2021 SWAC Championship. He earned the 2021 Jerry Rice Award as the nation's top FCS freshman player. The SWAC acknowledged the quarterback as its "Freshman of the Year" for 2021.
Sanders, 19, will work with Gatorade, a brand born on the NCAA sideline with deep ties to college athletics, to drive national exposure of HBCU programs and athletes as part of the multi-year partnership.  
Sanders excitedly explained that Gatorade would "definitely be helping other HBCUs. This is about the numbers. It's about to go crazy. So right now, we're still planning on the exact details. I'll just let you know whenever we got things finalized."
Why Sanders Joined Gatorade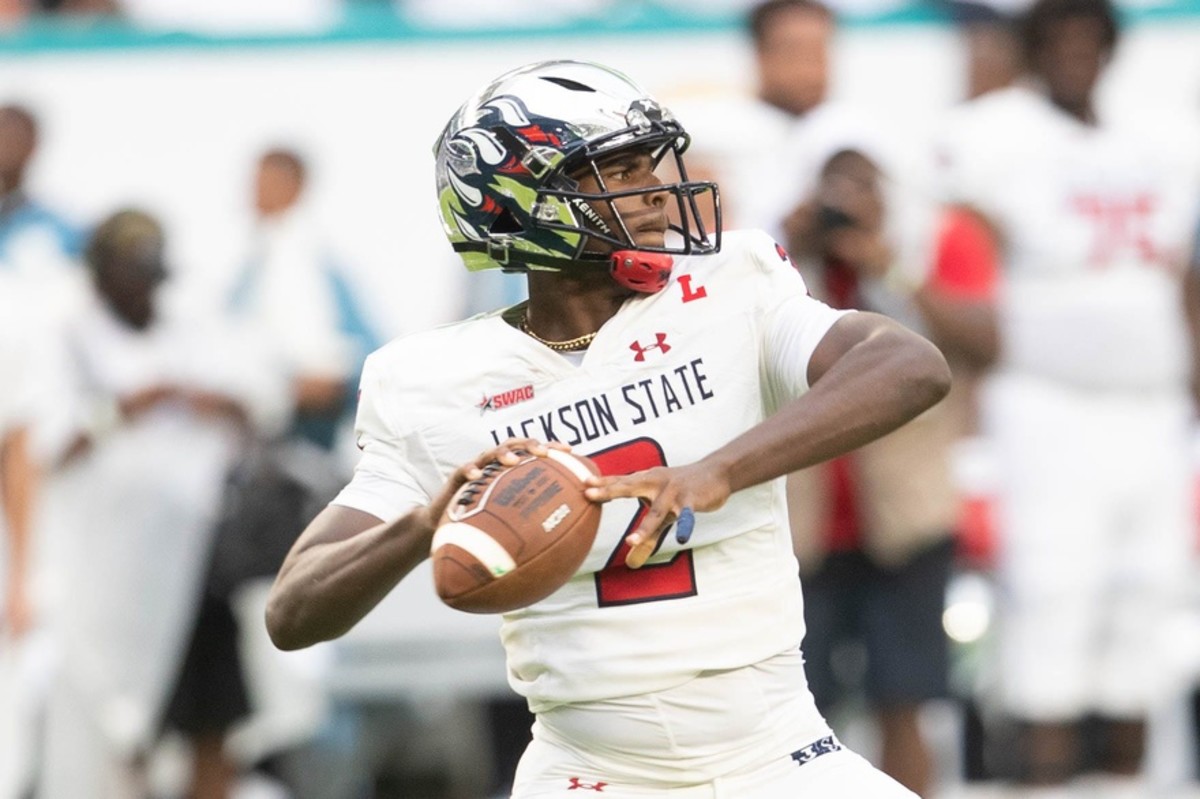 "It's an honor to join the Gatorade family and represent this historic moment for HBCU athletes," said Sanders. "I can't wait to work with Gatorade on and off the field to help create even more opportunities for HBCU students and athletes."  
 "As one of the country's best freshmen college football players, Shedeur Sanders is another incredible addition to the Gatorade Family," said Chauncey Hamlett, CMO/VP of PepsiCo Beverages North America South Division. "In his first year at Jackson State University, he's already demonstrated the excellence and tenacity Gatorade athletes are known for, and we're excited to partner with him and build upon our commitment of supporting HBCUs and their athletes." 
Gatorade's Commitment to HBCUs
Finally, Sanders noted, "they [Gatorade] work with legendary athletes, and just being a part of that, it speaks volumes.  So, I'm just really excited just to be a part of them." 
This is the latest step in PepsiCo's long-term commitment to HBCUs and fostering Black talent, which includes a partnership with JSU Coach Deion Sanders, the release of Pepsi's first HBCU commercial spotlighting JSU and Florida A&M University marching bands, multi-year partnerships with the National Battle of the Bands as the primary beverage sponsor of the Southwestern Athletic Conference.  
Sanders is Gatorade's second collegiate athlete, following Paige Bueckers's signing last year.
HBCU Football Coverage