Luke Farrell on Mackey Award Watch List
Farrell is one of the best tight ends in the country.
Another Ohio State Buckeye has been recognized on a national award watch list.
Ohio State tight end Luke Farrell has been recognized by the Nassau County Sports Commission with his inclusion on the 2020 John Mackey Award Watch List. 
The John Mackey Award is presented annually to college football's most outstanding tight end, while considering how that student-athlete handles himself on the field, in the classroom and in the community in the same way that Pro Football Hall of Fame tight end John Mackey did.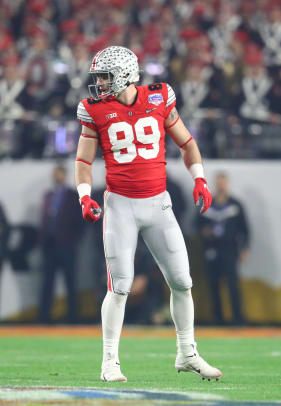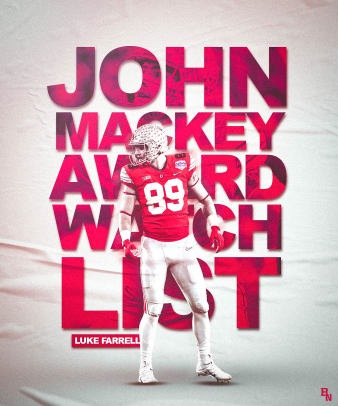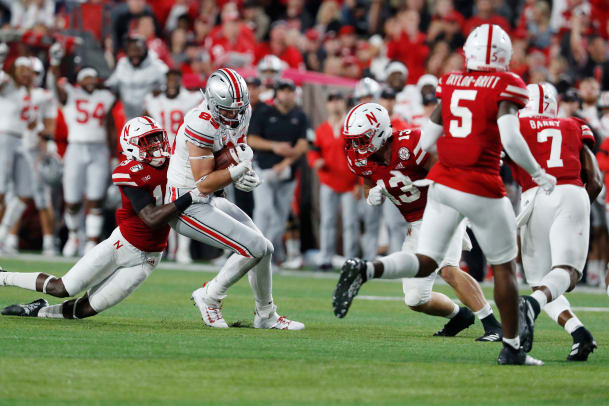 The award was established in 2000 and has never been given to a Buckeye. In fact, only four Big Ten players have ever won the award (most recently T.J. Hockensen of Iowa in 2018).
Farrell is a senior from Perry, Ohio. He is a three-time OSU Scholar-Athlete and Academic All-Big Ten selection. He's played 36 career games and is one of the most well-respected young men on the team. While the Buckeyes' offense typically features wide receivers more than tight ends, Farrell was used as a blocking tight end quite a bit last season. He helped J.K. Dobbins rush for 2,003 yards in 2019. He's happy to take whatever comes his way offensively.
"Always working on fundamentals," Farrell said in March during the shortened spring practice schedule. "Need to play faster, that's always a big thing for me and the tight ends. Our jobs on a lot of plays ask a lot from us. So we want to be able to play even faster while doing that."
Coming out of Perry High School, Farrell was a consensus four-star tight end prospect (ESPN, Rivals, Scout and 247Sports) and one of the top players at his position in the country with ESPN ranking him No. 6 and 247Sports and Rivals ranking him No. 7.
Farrell and his teammate Jeremy Ruckert are hoping for a big season in 2020.
Stay tuned to BuckeyesNow and all of our social media outlets (@BuckeyesNowSI) on Twitter, Facebook and Instagram for continued coverage!