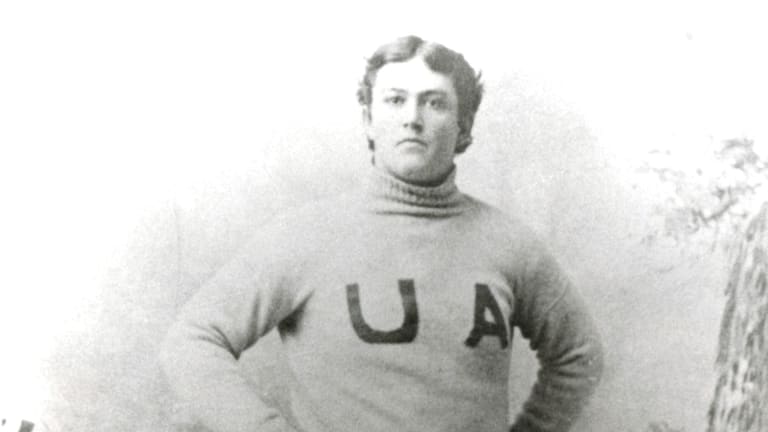 Crimson Tide Roll Call: August 29, 2019
Your daily briefing on what's going on with Alabama athletics
Today is … National Chop Suey Day.
Today's Crimson Tide schedule
• Soccer: Alabama at Rice, 7 p.m. CT
Crimson Tide results
No games scheduled
Countdown to the Crimson Tide's 2019 opener
2 days
Did you notice?
• The latest Bama Cuts episode is out, with Mike Tyson in the barber's chair. "It was me and Raekwon [Davis] and Dylan [Moses], and we're all sitting there trying to be like 'Be cool. Be cool,'" tight end Miller Forristall said. "Then Raekwon's like, 'It's Mike Tyson!' And we're like, 'It's Mike Tyson,' like fan-girling a little bit. As soon as he walks in and it's like 'Hey, what's up?' We played it all cool, but that was a once-in-a-lifetime opportunity. I'm going to sit there… yeah, I got my hair cut with Mike Tyson. How cool is that? Just to sit there and kind of appreciate that, it was so cool."
• We were a little surprised by this from the new LSU athletic director:
• We'll leave you with this …
On this date in Crimson Tide history:
August 29, 1873: The person who brought the new game of football to the University of Alabama, William G. Little, was born in Sumter County, Alabama near Livingston.
Crimson Tide quote of the day:
"Winning isn't imperative, but coming from behind and getting tougher in the fourth quarter is. I don't want you to think you have to win, because you don't. On the other hand, if you can go out there ripping and snorting and having fun by knocking people around, I assure you – you will win." – Paul W. "Bear" Bryant