Shedeur Sanders:  'A Piece Was Missing' Without Coach Prime
Deion Sanders's son felt like "a piece was missing" without his father on the sidelines for part of 2021.
Deion Sanders is known for being an exceptional football player, analyst, inspirational speaker, and head football coach.  Above all, Sanders is a great father.  
For Shedeur Sanders, there was definitely a void without his father and coach on the Jackson State sidelines for part of the 2021 season.
The Bond Between Deion and Shedeur
The Sanders's Had a Legendary Season
The Hall of Famer transformed the landscape of HBCU football in less than one season as Jackson State's head coach. Leading young men to excel on the gridiron is difficult, but coaching your sons could be equally demanding.
Shedeur Sanders had a perfect 8-0 record in the SWAC conference in his first season at Jackson State. He persevered through slow starts and led the Tigers to win several games without his coach — Deion Sanders — on the sidelines. He knew that his father was battling for his life when the elder Sanders developed complications after mid-season foot surgery.
Their Pregame Walks and Talks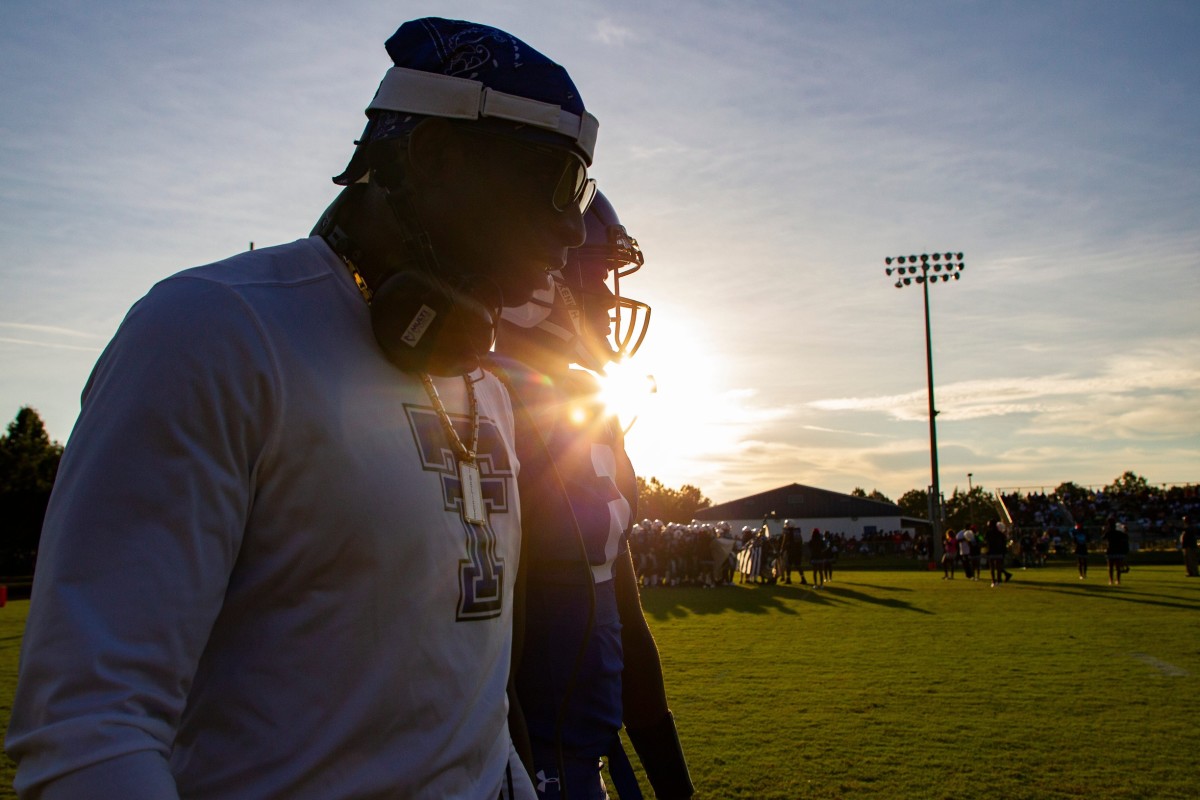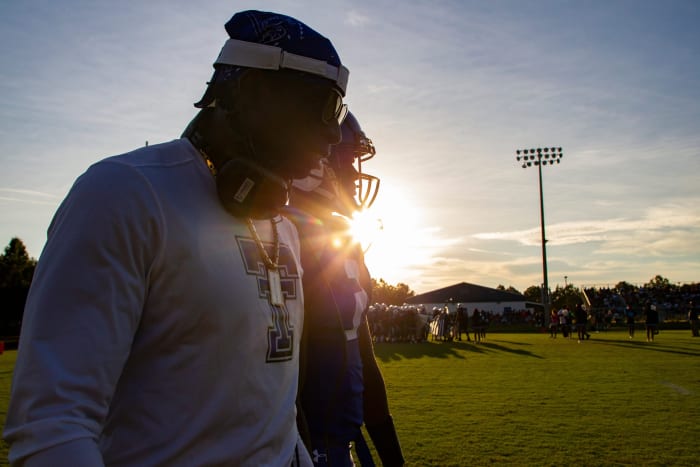 The Father-Son tandem would take their inspirational pregame walks along the sidelines. Those moments appeared essential for Sanders's growth as a football player as an on-looker. I wanted to know what they meant to Sanders.
"First and foremost, whenever we walk before the game. I still did the routine [during Deion Sanders's hospitalization]. I'd still walk, still talk to myself, and ask myself the same questions he would ask me," remarked Sanders.
Shedeur Sanders: A Piece Was Missing
"So during the game, it just felt different. It felt like a piece was missing. Which it was, but Coach Flea [Gary Harrell] was there, and really stepped up, and really knew what I needed. So he was there to guide me. Honestly, when we're in between the lines. There's no Dad. It's straight Coach Prime. I didn't miss the yelling part, definitely. Yeah, he would've yelled a little bit more during the season. So, that took a lot of weight off my shoulders. But I missed him. Just being there on the sidelines, and just spending a moment, spending that time with him. So, whenever he came back, you remember at the Southern game? I replied, "Yeah." He continued, "Throwing the touchdown to win the game. And that's just the moment. So, we share it."
Father and Son Earned Postseason Accolades and Honors
The two Sanders shared many great moments en route to winning the 2021 SWAC Championship by defeating Prairie View A&M, 27-10. The Tigers would fall one game shy of their ultimate goal of becoming the 2021 HBCU National Champions after losing to the South Carolina State Bulldogs in the 2021 Celebration Bowl.
Sanders earned the 2021 SWAC Freshman of the Year. He is also the 11th recipient of the FCS Jerry Rice Award for his impressive campaign as the nation's top freshman.
The signal-caller registered a record-breaking freshman season by passing for 2971 yards, 28 touchdowns, and five interceptions. Sanders leads the conference with a 68.7 completion percentage (248-for-361).
In his first full season, head coach Deion Sanders received the FCS 2021 Eddie Robinson Award and SWAC Coach of the Year honors after posting an overall 11-2 record as Jackson State's head coach.
HBCU Football Coverage