Live Blog: Hogs Can't Generate Offense, Drop Final Home Series
Vanderbilt shuts out Razorbacks behind sound pitching in 5-0 shutout Sunday afternoon.
FAYETTEVILLE, Ark. — Arkansas never really made it close.
The Razorbacks got just two hits and came up woefully short in a 5-0 loss to Vanderbilt at Baum-Walker Stadium on Sunday afternoon.
The loss wrapped up the regular season at home. The Hogs are expecting to host an NCAA Regional in a couple of weeks after finishing the regular season against Alabama, then staying just up the road in Hoover for the SEC Tournament.
You can follow all the action with Andy Hodges on the allHOGS live blog here.
---
First Inning: Hogs 0, Vandy 0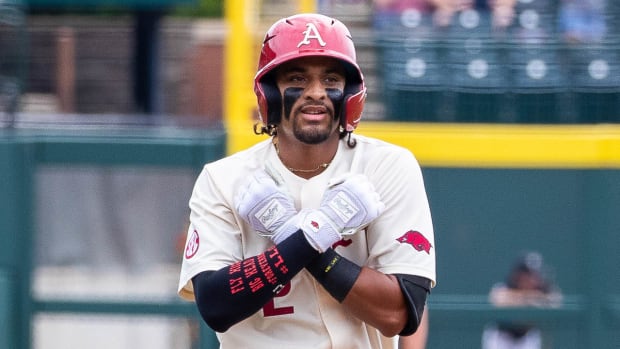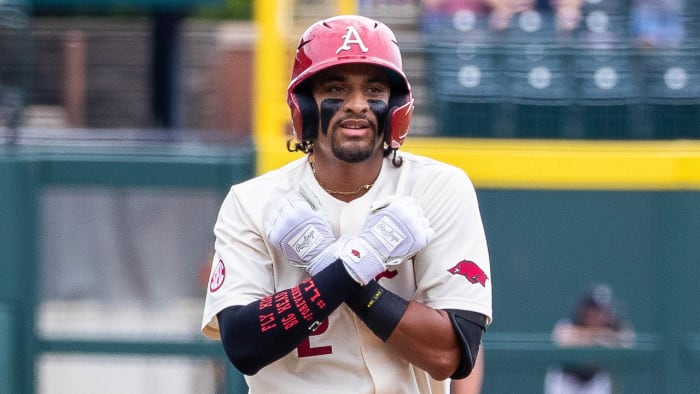 In what shouldn't be surprising, Enrique Bradfield, Jr., leads off with a single to right, then steals second and is sacrificed to third. Hogs starter Jaxon Wiggins then throws a pitch into Spencer Jones' foot and runners at the corners with one out, then throws a 97-mile an hour fastball by Dominic Keegan. Wiggins then strikes out Javier Vaz on three straight fastballs to escape any damage.
Cayden Wallace nearly had a homer that twisted slightly foul down the right-field line before flying into shallow left field. Robert Moore struck out and Jalen Battles grounded out to short.
---
Second Inning: Hogs 0, Vandy 0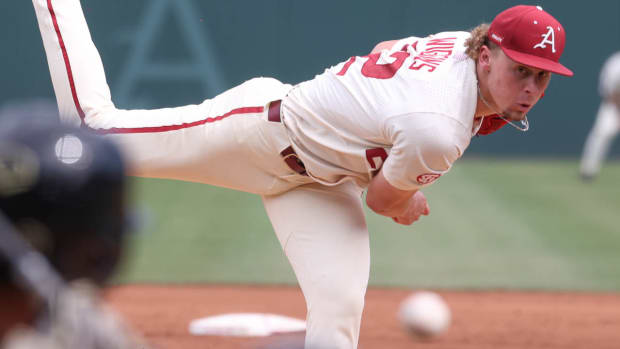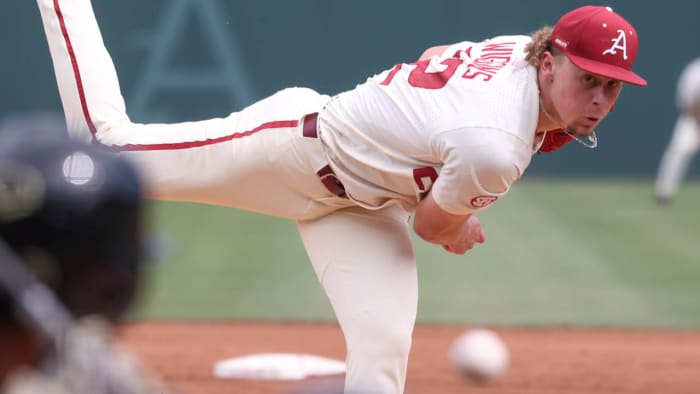 Davis Diaz flew out to start, then Parker Noland ripped a double to left field then Wiggins settled and struck out the Commodores.
The Hogs couldn't get anything but a walk by Brady Slavens in the bottom of the inning.
---
Top Third Inning: Vandy 1, Hogs 0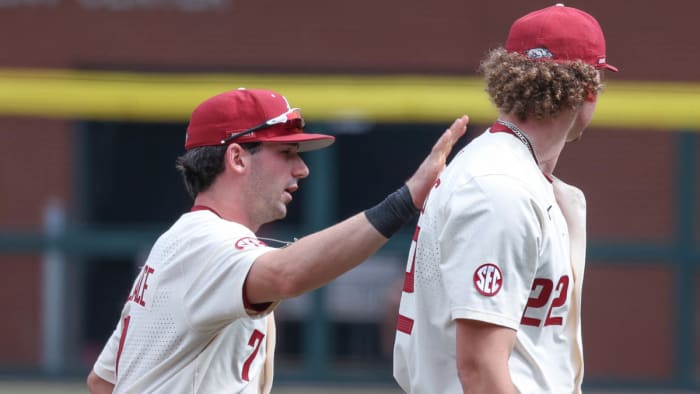 After one out, Jones got a single, then the Hogs' Peyton Stovall couldn't handle a hot grounder and Vandy got runners on the corner with just one out. Keegan pushed one across with a sacrifice fly to right field.
The Hogs made some noise in the bottom of the inning when Zach Gregory drew a walk, then Wallace singled before being forced on Robert Moore's grounder but Battles' ground-out to shortstop killed the inning.
---
Fourth Inning: Vandy 1, Hogs 0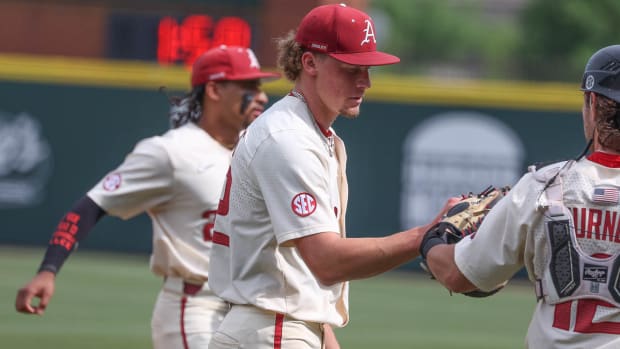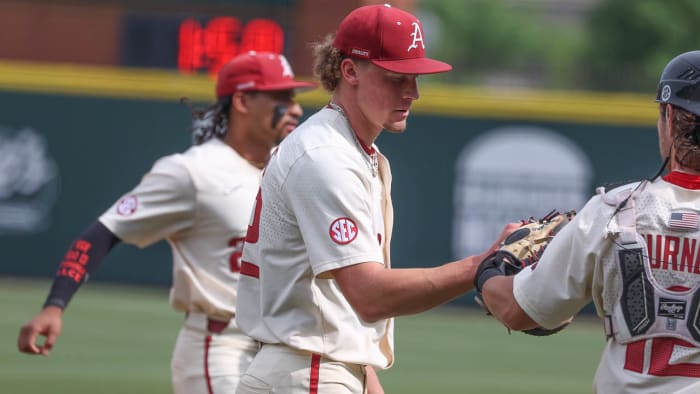 Wiggins still throwing in the high-90's as he recorded his sixth and seventh strikeouts of the game sitting Vandy down without a baserunner.
After Turner launched a ball to left field that got hung up in the wind, Braydon Webb drew a walk, Slavens grounded into a double play to end the inning.
---
Top of Fifth Inning: Vandy 3, Hogs 0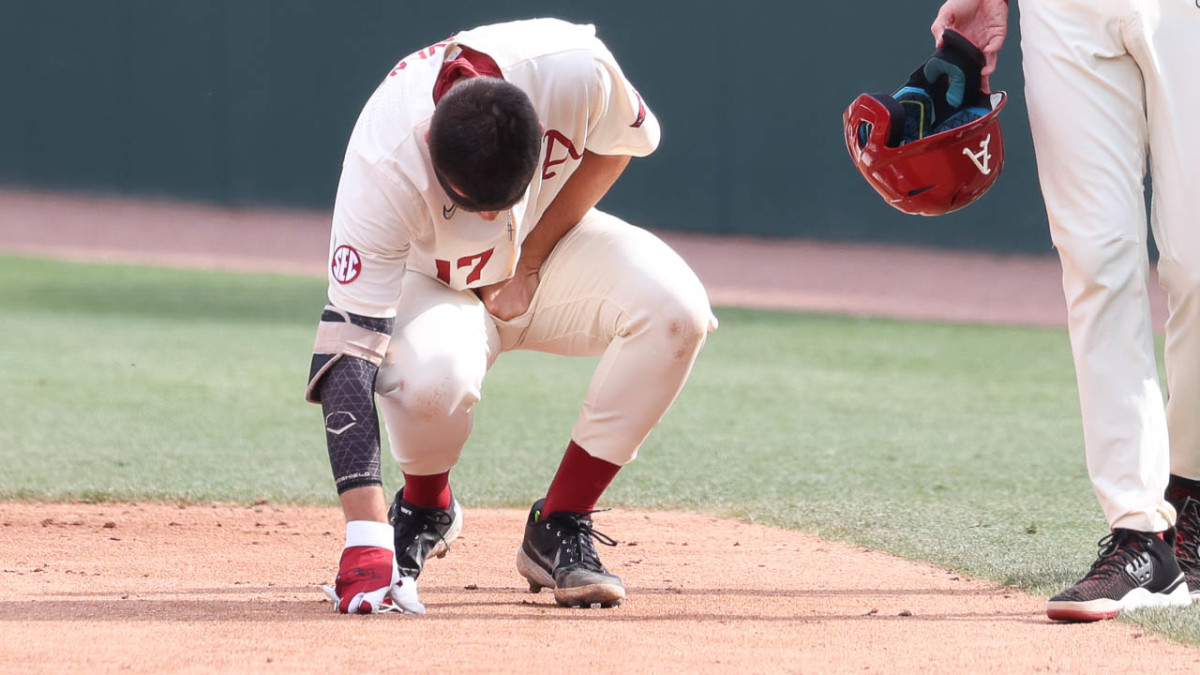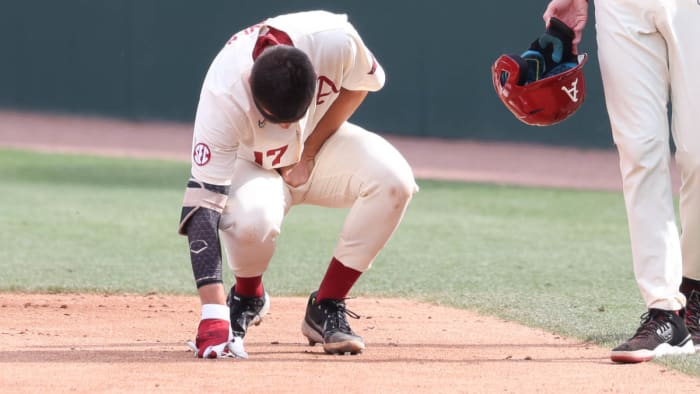 After a strikeout, Bradfield gets on base again for Vanderbilt, then steals third after numerous pick-off attempts by Wiggins. After a walk to Jack Bulger, Van Horn replaced Wiggins with left-hander Evan Taylor, who got a strikeout for the second out before Keegan drilled a single up the middle, scoring two runs.
The Hogs couldn't get a baserunner in the bottom of the inning, but will have the top of their order coming up in the sixth of a seven-inning game.
---
Sixth Inning: Vandy 5, Hogs 0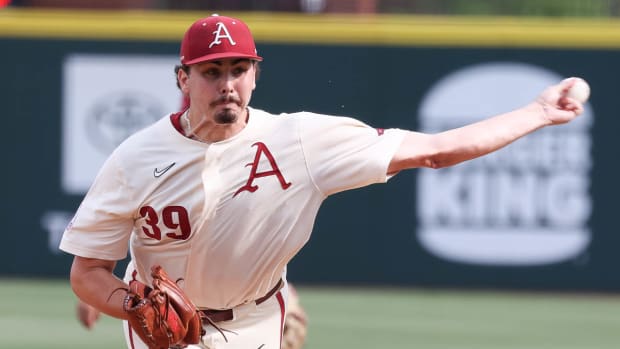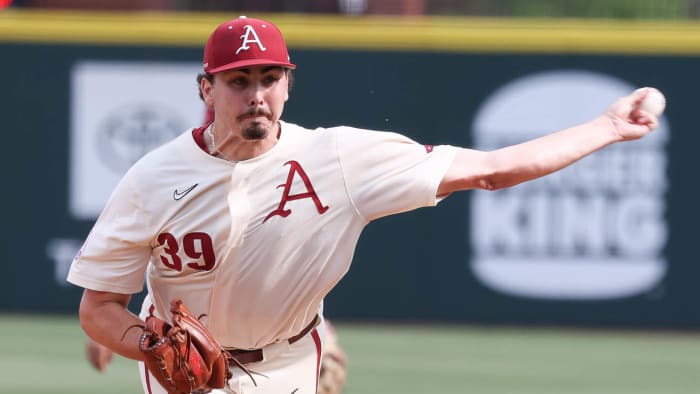 Taylor comes back out for the sixth and walks the second batter he faces before giving up a two-run homer over the left-field wall to Tate Kolwyck, then retiring the next two and the Hogs need at least two runs to keep things alive as they are running short on chances.
Wallace sends a long fly to left field that falls short before Robert Moore drills a double down the left-field line but Hogs can't get him home.
---
Final: Vandy 5, Hogs 0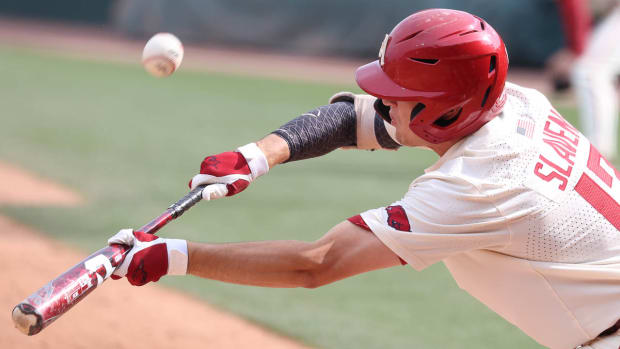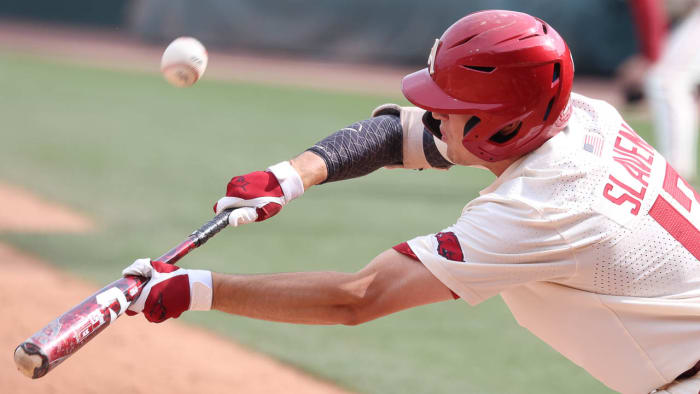 Vanderbilt gets two runners on with a single and a walk before the Hogs get an out on a sacrifice fly to center, moving both runners into scoring position. The Razorbacks get out of the top half of the inning with no more damage and are down to three more outs.
Hogs' regular season ends on a long fly out and they put 343,786 in the stands for the season with over 10,000 on Sunday's game.
---
HOGS FEED
HOGS EVEN SERIES WITH RAIN-DELAYED WIN OVER VANDERBILT
RACCOON CATCHER GETTING NATIONAL ATTENTION
TREYLON BURKS ONLY MAKES IT 20 MINUTES IN FIRST TITANS' PRACTICE
HOW IT HAPPENED: LIVE BLOG OF HOGS' LOSS TO VANDERBILT
ERIC MUSSELMAN LANDS ANOTHER BIG-TIME TRANSFER
---
• Return to allHogs home page.
• Want to join in on the discussion? Click here to become a member of the allHOGS message board community today!