Not Good News for the Rest of the Big Ten: Tom Izzo is Fired Up for the Little Dance!
As the Spartans arrive in Indy today for the Big Ten tournament, Tom Izzo is more fired up than any time I can remember for the event.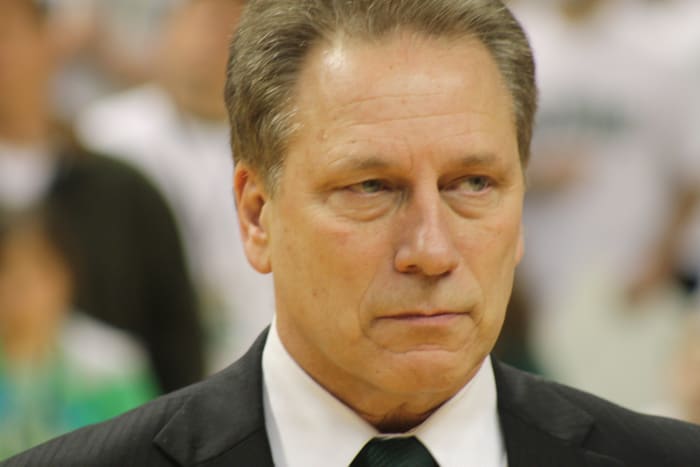 When reminded of the fact it has been ten years since he won it, "It drives me. There is no reason why we are such a good program and as poor in that tournament as we have been."
 
Izzo used his trademark bluntness to confess that he is analyzing the reason for the lack of success. In fact he said, "A million different things I am looking at." When Izzo scrutinizes, that isn't a good thing for opponents.
 
For those of us that get to attend practice, I can tell you the emotion and demeanor of the entire team changes after the regular season is over. The players and staff are smiling, laughing and joking. They are loose and ready to play. Izzo lives for the BIG DANCE and not the little dance as much. Of course I am referring to the Big Ten tournament as the little dance.
 
This year the fire is burning. That can't be a good sign for the rest of the conference. I predicted before the season that the Spartans would win this tournament simply based on the ten year's since a championship fact. Those things irritate and annoy him.
 
He was honest when handicapping the little tourney when he said this week, "It is wide open. I am looking forward to it." His team is rested and they are playing for a better seed. Those are more reasons why I expect Sunday night the Spartans to be the tournament champs.
 
It isn't the big one, but for the first time in ten years, I am looking forward to the little one and so is Izzo. Are you?