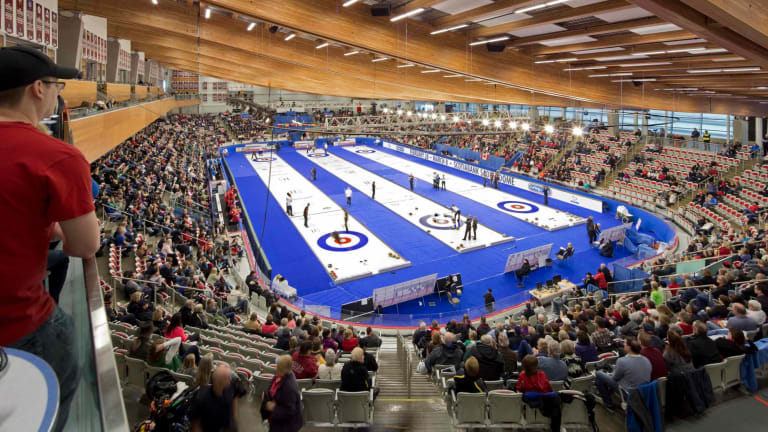 Should We Be Here?
They're already starting from a position of bad advice.
Six days after the September 11, 2001 attacks, Major League Baseball resumed its season. It was an odd feeling to watch sports after everything that had happened, but they decided it was time to get back to the ballpark. 
Among the moments that resonated from that night was a Mike Piazza home run to help the Mets win a home game in front of New York fans. Additionally there was a Cardinals game, where broadcaster Jack Buck, then stricken from various maladies (and would pass away the following year), read a poem he wrote, followed by the proclamation: "I don't know about you, but as for me, the question has already been answered: Should we be here? Yes." 
Thunderous applause followed.
Now eleven months after the global pandemic changed the course of society, we're taking a swing at having a "normal" big bonspiel. For me, the 2020 Canadian championships, the Scotties and the Brier, were the last significant sports moments pre-Covid, so if those were the two final events of the "before times," it was a terrific way to go out.
I won't get into the details of the exhaustive precautions that Curling Canada will implement and enforce, because the simplest and most effective way to stop the pandemic is to not have events like this, so they are already starting from a position of bad advice.
Admittedly, I am thoroughly geeked to watch some live new curling. And if they're going to play indoor sports in a pandemic, creating a "bubble" is the only sane option. It worked with the WNBA, the NBA, and the NHL. The #bubblespiel could very well be the next success story, but like a picked rock, it could all just as easily go sideways quickly, especially as more transmissible variants of SARS-CoV-2 are emerging, and resources to protect everybody in the surrounding areas remain scarce.
And keep in mind: these curling events don't *have* to take place. They could have easily been cancelled or postponed, with Olympic qualifiers being pushed back to the fall. They're having it simply to have it, to have a TV product, to give their elite talent a semi-normal setting, and to keep the fans engaged.
So I think back to that Cardinals game in 2001 and Jack Buck's voice echoes as I think about the 2021 Canadian curling events: Should we be here? I hesitate to say "no," but I'm not 100 per cent sure it's "yes." All I know is I'll be watching and crossing my fingers.